Titilala Brownsugar, the mother of popular reality star, Angel Smith, has been mocked for defending her daughter's statement about bitter aunties.
Angel had taken to Twitter to appreciate women whom she referred to as having soft touches; while excluding 'bitter aunties above 30s.'
The post, however, triggered reactions; some of which condemned the BBNaija star for being ill mannered for targeting the 30+ age group.
In reaction, Angel's mother swooped in to defend her daughter; by iterating the misunderstanding of the context.
"When you people will just read and not understand. When she said I really love women; everything about them is soft and beautiful; she is talking about women with beautiful heart and soul…
"She went on to say this tweet is not meant for aunties with bitter heart. I hope you understand now," she wrote.
A troll followed up and called out the mother for having such an IQ; going further to state that it is equivalent to that of her 21-year-old daughter.
See some reactions below: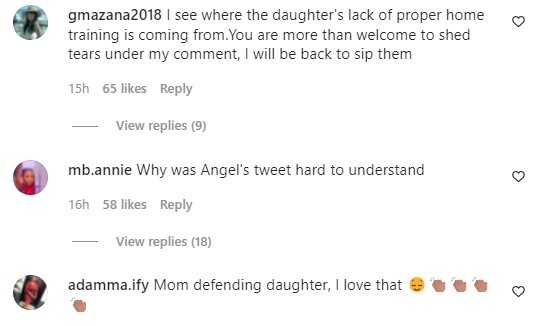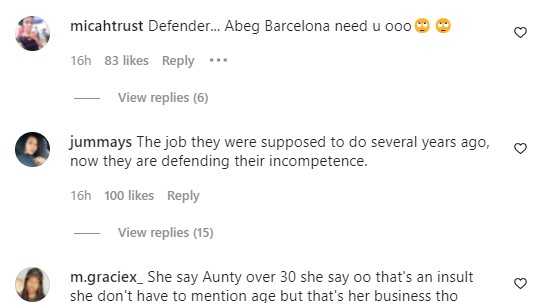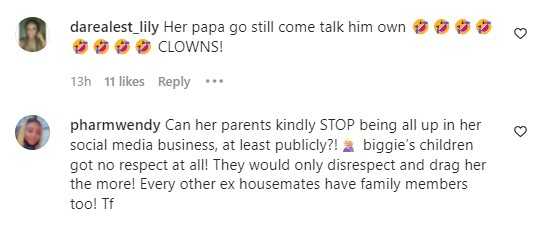 In other news, in a question of 'what would you do at your ex's wedding party?', a young lady has recently given her response to that in a video gone viral.
The wedding ceremony of a groom and his bride has been disrupted by his supposed ex-lover; aided by her coterie of her friends.
Specifically, reports indicate that the said 'party crasher' discovered her ex-boyfriend was on a path to becoming a family man. So, she did the favour of attending the ceremony, accompanied by her friends; all of them joining other guests to 'celebrate' with the 'new groom in town'.
Also Read: Varsity student set ablaze for refusal to join cult
But unknowing to others, she had a second agenda. In the viral video, the lady took matters personally and disrupted the events.
Momentarily, she and her friends could be seen throwing bottles while causing chaos.