It appears there is no end to racism, especially subtle racism that appears not offensive but powerful enough to undermine, even in the case of black women.
Indeed, influential black women are not immune from these manifestations of discrimination as recent events have shown.
Since the establishment of the World Trade Organization (WTO), the first woman to occupy the coveted seat of Director-General is not a blonde or a blazer-wearing type, but an 'Ankara' wearing black woman. So shocking that some Swiss newspapers described her as a 'grandmother.'
German-speaking Aargauer Zeitung, Luzerner Zeitung and St. Galler Tagblatt newspapers came up with a headline that screamed of subtle racism:
"This grandmother will become the boss of the WTO."
No doubt, Dr. Ngozi Okonjo-Iweala is a grandmother, the same way Hilary Clinton is; same as Nancy Pelosi, Christine Largade and other white women. To some members of the 'master race,' NOI's accomplishments are not descriptive enough, a subtle racist comment had to be thrown in.
Former US President Donald Trump did everything within his control to prevent NOI from taking over that position. How can a black woman from a 'shithole country' take over the global trade organization?
Even Meghan Markle, an accomplished Hollywood actress is not good enough. Her bi-racial status could not assuage the racism at Buckingham Palace.
Meghan brought life to the American Series 'Suits.' She put up world-class acting that made many stay glued to the series. For many, Harry was just a guy with a funny hair. She equally brought life and glamour to a characteristically dull royal family. But what many are seeing is nothing but the colour of her skin.
Despite all the challenges and glass ceilings, black women from Africa to America to the UK are breaking grounds. But unfortunately, their deeds and records are discarded in a subtle way due to their skin colour.
Even as toxic as politics is in Nigeria, the pedigree of NOI is not a subject of debate. She graduated from Harvard and got a Ph.D from MIT. Aside from her role at World Bank and two stints as Nigerian Minister; she currently sits on the board of GAVI, Chartered Standard Bank, Twitter and others.
For black women, a Ph.D is not enough, having a career is not enough, beauty is not enough; there is always a but. Often, those 'buts' are created to diminish the achievements of these women. What is enough?
The answer is, nothing is enough. The standard for black women is different from others. That is the problem with racism. It is not a product of logic or reasoning. It is a product of hate.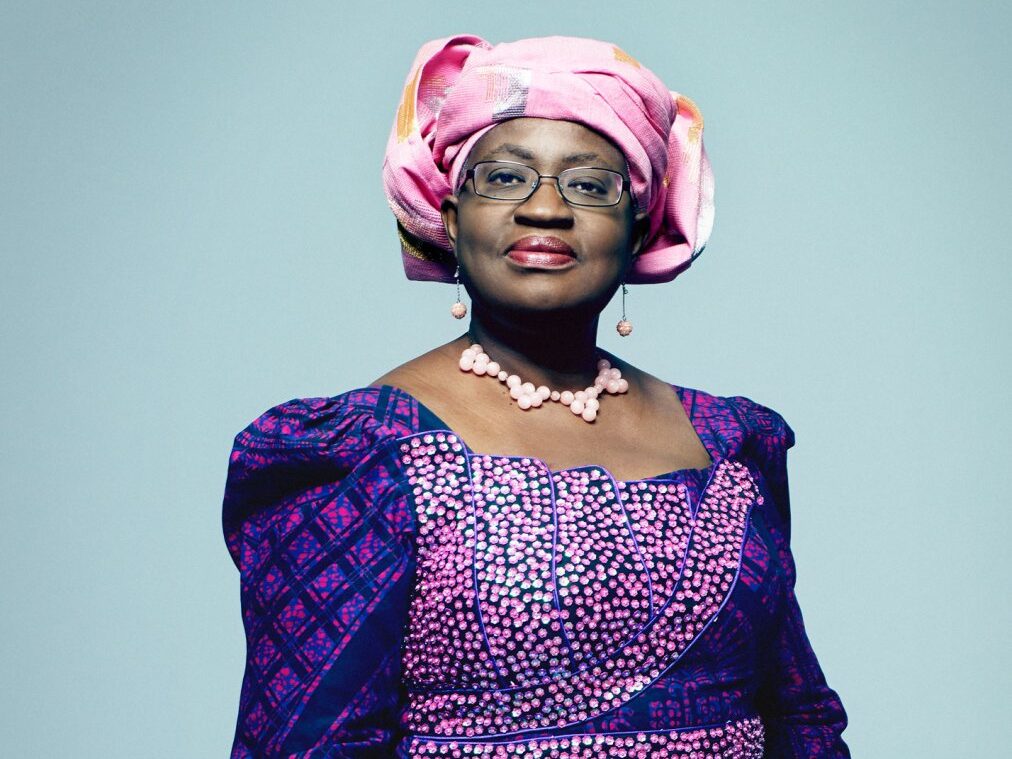 You can't reason with racism. Unfortunately, the Trump-like type of racism is not as dangerous as the subtle racism that these two women and many more are facing. This type of bigotry and stereotyping put the victim in a corner. When he/she complains, he/she is seen as a 'difficult person.'
One thing is clear, both women belong to where they are. A man's name was withdrawn to nominate NOI. She defeated scores of other candidates from around the world. All through the campaign, she did not lobby on the bases of her gender, race or 'grandmother' status; but on competence and record. As a matter of fact, combining work and parenthood is not an easy feat. She is the mother of Uzodinma Iweala, an accomplished author.
Same as Meghan, Harry did not do her a favour by marrying her. Indeed, the Royal Family should be grateful for having her in their midst. An accomplished actress who left her career for her family. Despite this, she was still given a 'gold digger' treatment. Now she is fighting back as a strong black woman.
Harry did not marry down. Rather, Meghan marred down, not to Harry but the family.