It is so sad that President Muhammadu Buhari has been demystified at an epic proportional scale.
After six years of empty threats, the words of Mr Buhari are as valuable as the paper used in printing them.
It neither commands fear nor respect. So empty, so shallow. At this rate, Garba Shehu and his colleagues by now should have enough templates to last the rest of the lifespan of this administration.
His threats lack a sense of direction or purpose, a damning representation of the reality of this administration. The latest from President Buhari is the threat to deal with secessionists, whom he promised to handle 'in the language that they would understand'; a statement that was as unbecoming of someone in his privileged position, as it was insensitive of the still festering scars left on the psyche of an entire region by a needless, bloody civil war.
Worse, this is coming at a time when Mr. President had openly made an appeal to bandits –  who are presently on a kidnapping spree in the North – for the release of abducted school children in their custody.
Word with no action makes Buhari a paper tiger.
Did ESN kill Gulak or are we back to era of political assassination?
When there are cracks on the wall, lizards have places to keep their heads. This African proverb best explains what is going on in the South East.
The state of anarchy being created by the Indigenous People of Biafra (IPOB) means the group will be blamed for any misfortune. That is why it is no surprise that most people blamed IPOB for the assassination. It was just logical. But on a second note, the pertinent question to ask is, why Gulak? Why Owerri?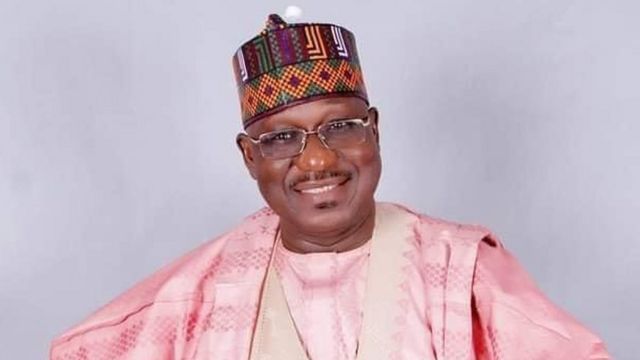 Answering these questions and many more are important. Since the emergence of Governor Hope Uzodinma through the Supreme Court abracadabra; Owerri, Orlu and other parts of Imo State have become a war zone. There appears to be a nexus between the political event in the state and deteriorating security in the state.
Hence, is IPOB partisan or just a case of 'the friend of my enemy is my enemy', since Uzodinma is a friend of Buhari, therefore, an enemy of IPOB. But this theory is lame. This is considering the fact that Dave Umahi is a friend of Buhari's and Abakaliki is not burning.
So, could the unknown gunmen be political thugs?
The next question, why Gulak? Without sounding like a conspiracy theorist, the targeting of Gulak seems more like a political assassination than a random act of violence or hate crime by IPOB. The killing looks political.
Gulak, until his demise seems more intertwined with Imo State politics than his home state, Adamawa. He was reportedly kidnapped during the APC primaries for the Imo state governorship ticket.
The point is, we cannot rule ESN out. But we cannot zero our mind to the possibility that we could be entering a dangerous new phase; the dark days of political assassination. Some persons may be using the cover of ESN anarchy to settle political scores.
Funsho Williams, Bola Ige, Ayodeji Daramola and others represent the dark era in our politics. Further, we admitted the fact that their deaths eere political assassinations because no mad man was ranting on "radio" to be blamed. Even though their killers have not been unravelled, their death put everyone on tenterhooks.
The statement by the police that the suspects who killed Gulak have been killed raises further concerns. We need a thorough investigation. The consequence of ESN killing Gulak could involve retaliation in the North. That is one of the reasons for a thorough investigation.
It is also imperative to point out that the assassination of Justice Stanley Nnaji, ex-Enugu high court judge, by some gunmen is being labelled as another one by ESN. A careful review of the video of the killing on social media shows that it was a targeted and coordinated assassination. Let us not make the same mistake we made with "Fulani herdsmen."
Some evil people took advantage of the "Fulani herdsmen" lacuna to embark on killings, kidnapping and all sorts; but blamed it all on herdsmen. We may be having politicians hiding under the guise of unknown gunmen to settle scores with opponents.