President Muhammadu Buhari has once again disclosed that detained leader of the Indigenous People of Biafra (IPOB), Nnamdi Kanu cannot be released on bail.
This was disclosed in a statement signed by Special Adviser to the President on Media and Publicity, Femi Adesina on Thursday, June 23, 2022.
Adesina revealed that Buhari made this known during a bilateral meeting with the British Prime Minister, Boris Johnson; which held on the sidelines of the 26th Commonwealth Heads of Government Meeting in Kigali, Rwanda.
There have been stringent calls, notably from the South East, for Nnamdi Kanu to be released on bail. A number of notable personalities have called on President Buhari to grant this request; primarily because it would go a long way to calm tensions in the region.
However, Buhari stated that the IPOB leader was receiving every opportunity under the law to clear his name; adding that Kanu would also have to justify all the uncomplimentary things he said against Nigeria while he was in Britain.
"He felt very safe in Britain and said awful things against Nigeria.
"We eventually got him when he stepped out of the United Kingdom…We sent him to court. Let him defend all that he said there. His lawyers have access to him. Remember he jumped bail before. How are we sure he won't do it again if he's admitted to bail?'' he queried.
The President also seized the opportunity to reiterate his decision to leave office at the end of his tenure in 2023. He was responding to a question from Boris Johnson who asked if he would be running for office again.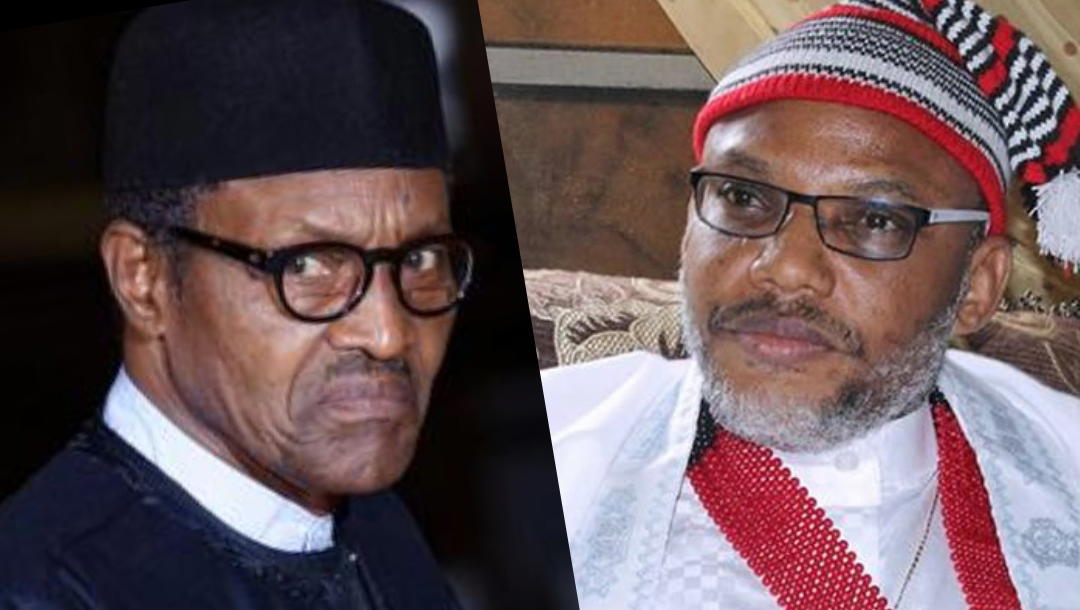 "Another term for me? No! The first person who tried it didn't end very well," Buhari had replied.
In other news, a letter written by the embattled former Deputy Senate President, Ike Ekweremadu to the British Government regarding a medical visa to bring an organ donor to the United Kingdom has surfaced online.
The development comes amid an ongoing alleged organ harvesting saga involving the politician and his wife.
1st News had reported that Ekweremadu and his wife, Beatrice Nwanneka Ekweremadu, were arrested and arraigned on suspicion of plotting to harvest the organs of a child in the UK. The couple have been remanded in custody after appearing at Uxbridge Magistrates' Court on Thursday June 23, 2022.
Ekweremadu and his partner were both charged with conspiracy to arrange or facilitate travel of another person; with a view to exploitation, namely organ harvesting. The Metropolitan Police said a child has been safeguarded. However, Scotland Yard has not given the gender or the age of the child – or the location of the arrests.