If I were to be from Anambra State, it would be hard to contain my emotion and pride in having a renowned professor of economics and former Central Bank Governor, Charles Soludo, as my governor.
How can he fail?
Not possible. But the question is, what is the metric for success?
Soludo has presented a 72-page document of what he intends to do in the next eight years; that is, if re-elected. His economic plan is quite impressive, as he touched almost all areas. From digitalization to industrialization, he covered it all.
"I want to plant one million palms a year. I want to promote the agro-processing industry. On education, Anambra should produce products who are productive at home and exportable abroad.
"If I am elected the next governor, my administration will produce one thousand youth millionaires every year. With the target that after eight years, Anambra would not need federation account allocations for its basic feeds. Indeed, after four years, Anambra should generate more than 100% of its recurrent expenditure," an excerpt of the manifesto reads.
After reading the Economic Recovery and Growth Plan (ERGP) of President Muhammadu Buhari; the Transformation Agenda of Goodluck Jonathan and other lofty plans by Nigerian leaders, flowing words mean nothing until delivered.
Can Charles Soludo deliver?
That is the million-dollar question…
No matter how good an economic plan is, the exogenic environment is critical; especially the political environment. Currently, the Indigenous People of Biafra (IPOB) constitute both political and security risks that must be addressed for any economic planning to work. IPOB has proven to be formidable in the region with its sit-at-home orders. For any economic plan to stand any chance, this sit-at-home order must be vacated.
How will Charles Soludo vacate that? He cannot afford to negotiate, neither can he afford to go confrontational.
Interestingly, Soludo's vision for Southeast is at variance with IPOB's vision. Soludo seeks a better collaboration with the centre and anchored that future on Igbos needing Nigeria.
"Igbo, a nascent global tribe needs Nigeria, Africa and the world to maximize potential," an excerpt from his manifesto reads.
However, during the pre-election debate, he bragged about his role in getting Nnamdi Kanu out of incarceration in 2017. What option does he have now? Appeal to Kanu and his followers at the risk of irking the centre; or be indifferent while IPOB continues to press on with their unreasonable demands.
At one point, sitting on the fence will not be an option. Several Nigerians from the East are skeptical about going home for Christmas if the sit-at-home order persists. The rate at which IPOB is going, it is a matter of time before the Federal Government launches a full-scale operation in the region to address the group's provocation.
Also, the incumbent Governor of Anambra State, Willie Obiano did not pick Charles Soludo from the goodness of his heart. He needed someone who can win. To most Anambrarians, Obiano has performed woefully. Therefore, he needed a candidate that can win. The choice of Soludo is a no-brainer.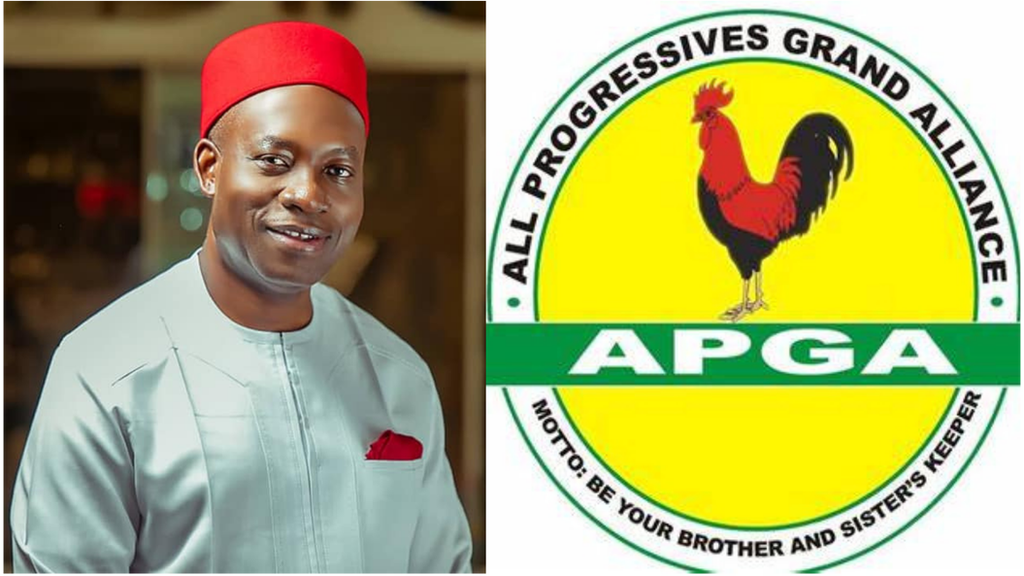 To consolidate the alignment, Obiano nominated his Special Adviser on Indigenous Medicine and Herbal Practice, Onyekachukwu Ibezim as deputy.
The combination of IPOB and the fight for control of the All Progressives Grand Alliance (APGA) is sufficient to derail anyone. However, people are of the opinion that the man who supervised the consolidation of banks is up to the task.
Nevertheless, Mr. Soludo's stint as the CBN Governor is not totally flawless. By the time Lamido Sanusi took over from him, the banking sector was in a rut. Players such as Intercontinental, Oceanic and First Inland were just banks on paper. The CEOs/MDs had literally destroyed those banks with sharp practices.
Sanusi Lamido had to clean up the banking sector after Charles Soludo. Also, managing the banking sector and managing the economy of the state are two different things. The fiscal world is a different sphere with all the ingredients for disaster available in abundance. Charles Soludo will be dealing with competing ends.
While some ends are more reasonable than others, political consideration often trumps logical consideration.
To achieve his goals, Charles Soludo will need money. To get money, he will need to rely heavily on taxation. Is an average Anambra man ready for that? The truth is, they are not.
Business people in the informal sector loathe taxation. If the other option is Foreign Direct Investment, then issues surrounding IPOB must be addressed.  All in all, the people of Anambra state must face the reality that they have given Soludo a tough job.
His records and certificate will only play a small part.
However, his wit is what will carry him a long way? Does he have the balls?