Chelsea and Manchester United have both booked their places in next season's Champions League.
1st News reports that both sides qualified for the premier continental cup competition; after they secured identical score lines on the final day of the season
Chelsea did more than they needed to; beating Wolves 2-0 at Stamford Bridge. On the other hand, Manchester United also secured three points; beating hosts Leicester City by the same score line.
While the first half of Leicester vs United was rather uneventful; Chelsea burst into life on the brink of half-time at Stamford Bridge.
Mason Mount opened the scoring with a stunning free-kick in the first minute of added time; before Olivier Giroud rounded the goalkeeper to make it 2-0 less than two minutes later.
The impressive victory marks a sweet end to the Premier League campaign for Chelsea; as well as manager, Frank Lampard who took charge at the start of the season.
Meanwhile, Chelsea have already shown some intent in the transfer market. They would be looking to mount a stronger challenge for the title next season. Chelsea have completed the signing of Liepzig hotshot, Timo Werner. Also on board is Hakim Ziyech from Ajax.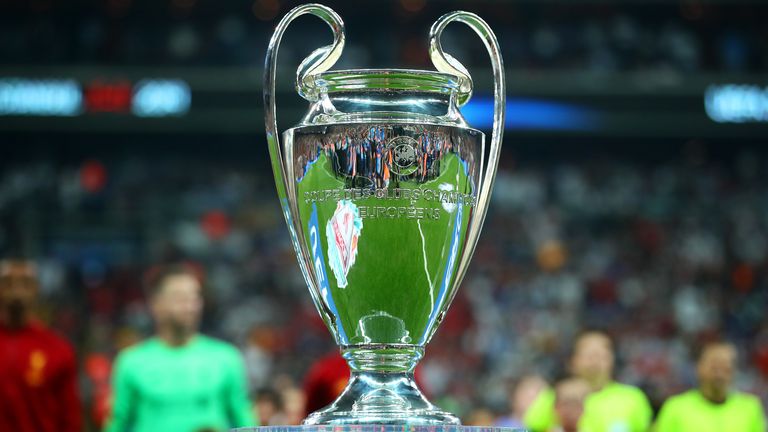 In addition, they are still in the market for other signings to bolster their squad.
For United, victory at the King Power Stadium came from two errors. First, defender Johnny Evans failed with a last ditch tackle on Anthony Martial leading to a penalty. Portuguese midfielder Bruni Fernandes duly converted the resulting penalty.
Thereafter, Leicester, who were out of luck then had Evans sent off for a rash tackle on Scott McTominay; leaving his studs on the United midifielder's shin.
Not long after, goalkeeper Kasper Schmeichel tried to pull off a dribble in his area. He lost the ball to Jesse Lingard who rolled the ball into an empty net.
Chelsea and United join champions Liverpool and Manchester City in next season's Champions League.
In other games, Arsenal condemned Watford to relegation with a close-fought 3-2 win at te Emirates. Also, Aston Villa escaped after a 1-1 draw with West Ham.