The China National Space Administration (CNSA) has published new photos from its Tianwen 1 Mars project, including two spectacular selfies taken by the mission's orbiter circling the planet.
The artificial satellite was able to take a picture of itself by releasing a special camera into space on a one-way journey.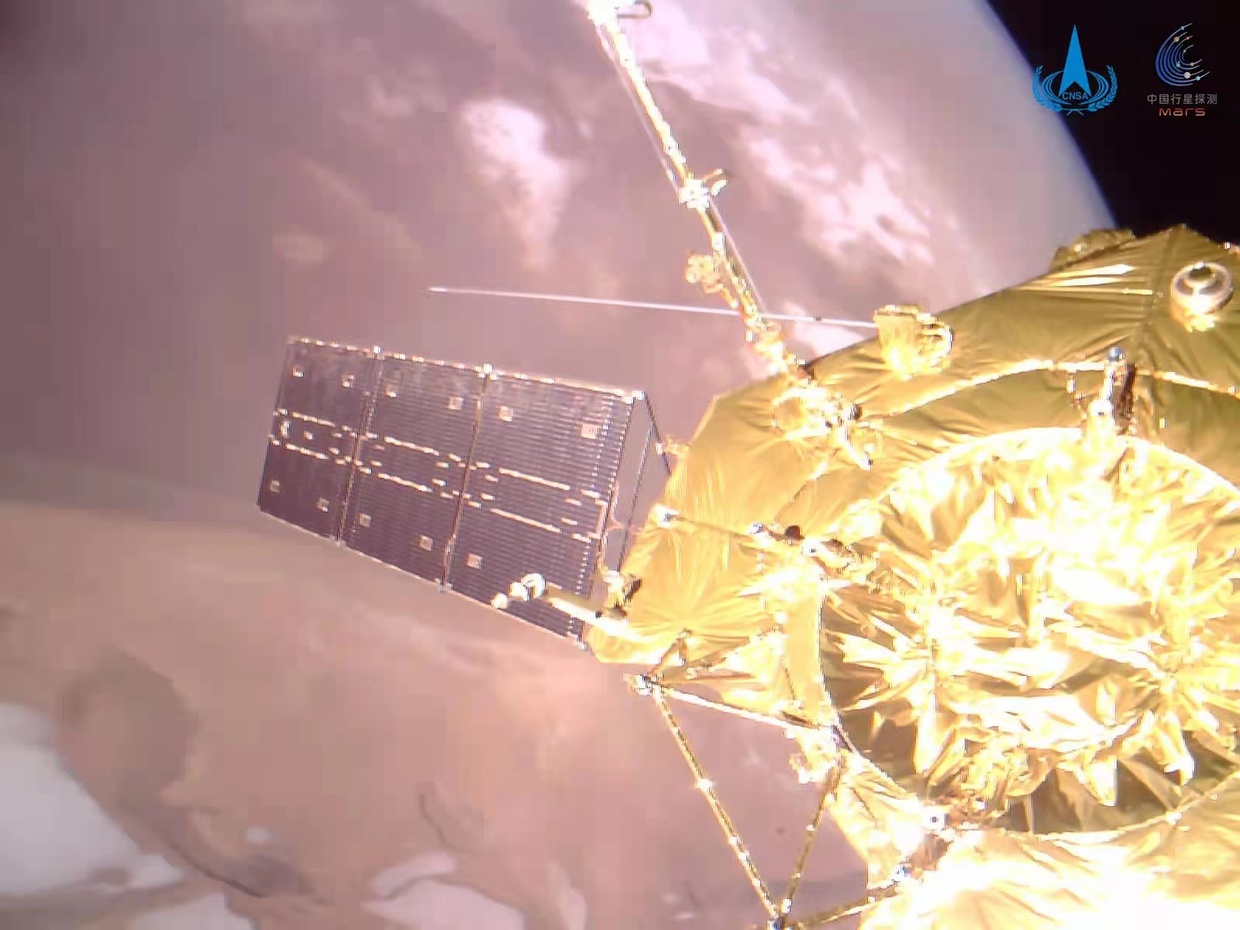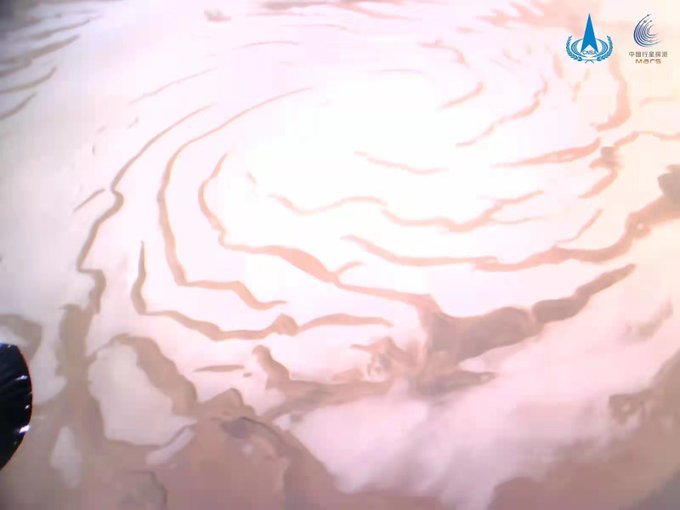 As of Saturday, the Rover has spent 224 days on the Red Planet; already outliving its three-month life expectancy more than twice. It has traveled more than 1.4 km (0.9 miles) during this time.

The Tianwen 1 mission, which includes an orbiter and a rover; reached Mars in February last year with the aim of studying the planet's geology and atmosphere; while also searching for the current and past presence of water.
It has so far transmitted nearly 540 gigabytes of data back to Earth.
Beijing says the hardware remains in good condition and has enough energy to continue its operations.
Meanwhile, the U.K.'s health minister wrote on Friday that COVID-19 restrictions such as lockdowns must be the "last resort," even as England witnesses a record number of COVID-19 cases.
"Curbs on our freedom must be an absolute last resort and the British people rightly expect us to do everything in our power to avert them," Sajid Javid wrote in the Daily Mail.
"Since I came into this role six months ago, I've also been acutely conscious of the enormous health, social and economic costs of lockdowns. So I've been determined that we must give ourselves the best chance of living alongside the virus and avoiding strict measures in the future."
Javid pointed to steps the government has taken to curb further spread of COVID-19; including offering COVID-19 vaccine boosters to all adults, increasing testing supplies and securing antiviral COVID-19 treatments.