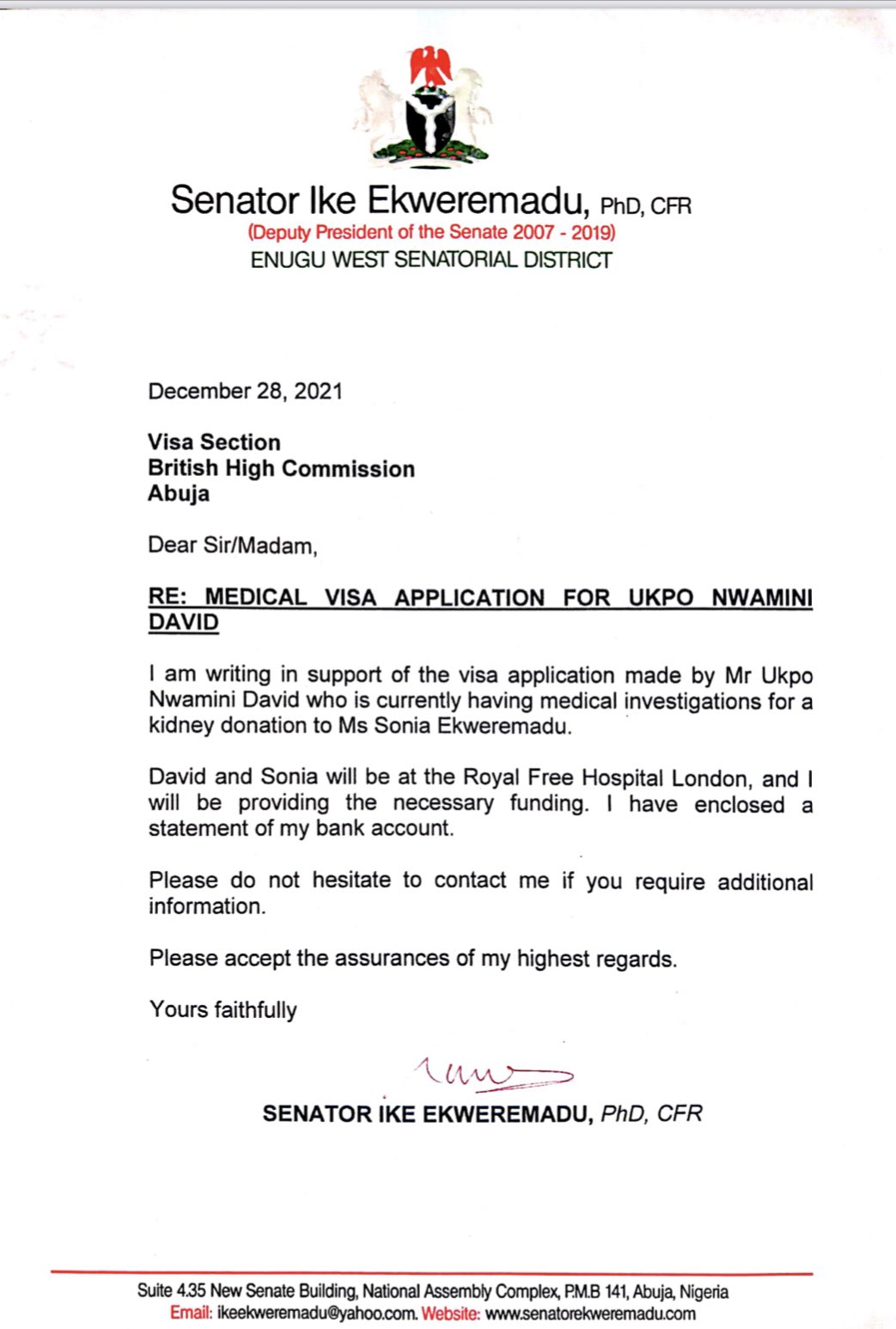 A letter written by the embattled former Deputy Senate President, Ike Ekweremadu to the British Government regarding a medical visa to bring an organ donor to the United Kingdom has surfaced online.
The development comes amid an ongoing alleged organ harvesting saga involving the politician and his wife.
Equally important, 1st News had reported that Ekweremadu and his wife, Beatrice Nwanneka Ekweremadu, were arrested and arraigned on suspicion of plotting to harvest the organs of a child in the UK. The couple have been remanded in custody after appearing at Uxbridge Magistrates' Court on Thursday June 23, 2022.
Specifically, Ekweremadu and his partner were both charged with conspiracy to arrange or facilitate travel of another person; with a view to exploitation, namely organ harvesting.
The Metropolitan Police said a child has been safeguarded. However, Scotland Yard has not given the gender or the age of the child – or the location of the arrests.
Meanwhile, a letter purportedly written by Ekweremadu appears to have notified the UK Government of the plans to bring an organ donor over for his ailing child. Correspondingly, the letter, dated December 28, 2021, was addressed to the British High Commission in Abuja.
It reads in part: ''I am writing in support of the visa application made by Mr. Ukpo Nwamini David who is currently having medical investigations for a kidney donation to Ms. Sonia Ekweremadu.
''David and Sonia will be at the Royal Free Hospital London, and I will be providing the necessary funding. I have enclosed a statement of my bank account.
''Please do not hesitate to contact me if you require additional information.''
Below is a copy of the letter.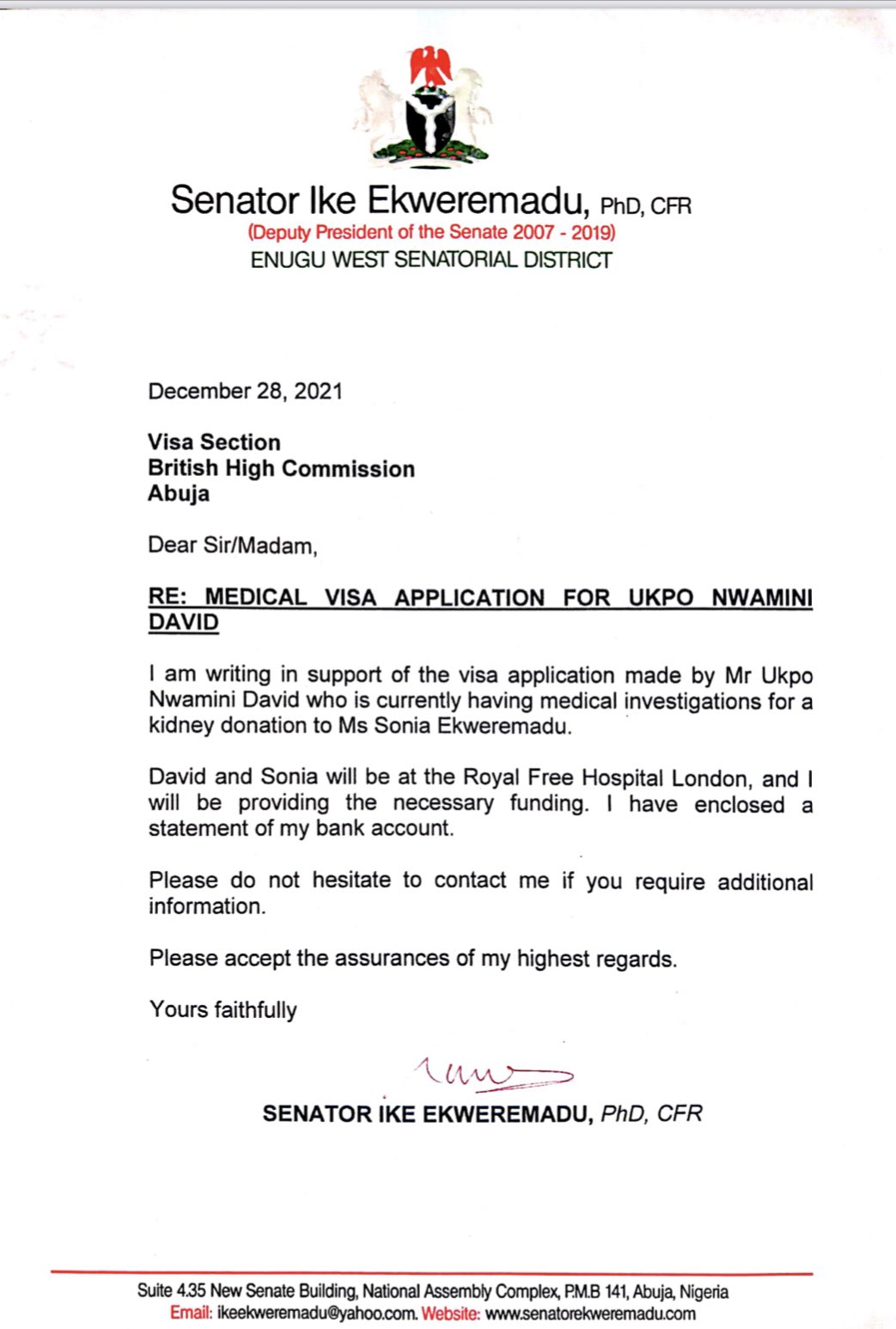 But it remains to be seen if this development clears up the saga involving the embattled politician and his wife.
As a matter of fact, the couple face a lengthy jail term, if convicted. If convicted, the couple may get a maximum of life sentence or 12 months imprisonment.
Also, they may get a fine or both on summary conviction under the United Kingdom's Modern Slavery Act 2015.
The Act read, "A person guilty of an offence under Section 1 or 2 is liable (a)on conviction on indictment, to imprisonment for life; (b)on summary conviction, to imprisonment for a term not exceeding 12 months or a fine or both."