A WhatsApp recorded message from the late footballer Emiliano Sala has revealed that he had "no interest" in joining Cardiff City before his transfer from Nantes to the Premier League club was agreed.
Sala died on the evening of 21 January when the aeroplane carrying him and pilot David Ibbotson crashed into the English Channel near the island of Guernsey. The Argentine striker's body was recovered from the wreckage on 3 February, but Ibbotson's remains missing. A full investigation into the accident remains ongoing.
Cardiff had agreed a £15m transfer fee with Ligue 1 side Nantes in the January transfer window, with Emiliano Sala making his way to Cardiff at the time of the tragic accident to meet up with his new teammates for the first time.
A bitter dispute has erupted between the two clubs over payment of the transfer fee, but amidst the row the harrowing details of how Sala's trip was organised and the failures to make certain provisions for him – including voice messages of how concerned he was during the flight – have emerged.
Now, a new audio clip of Emiliano Sala talking about a potential move to Cardiff has been released by French newspaper L'Equipe, in which he claims the deal was being driven by Nantes owner and president Waldemar Kita due to the money that had been offered.
"Last night, I sent a message to Meissa (N'Diaye, Sala's agent). He called me a few hours later," Sala said over WhatsApp. "We had discussions and he told me that last night Franck Kita (son of Nantes owner Waldemar) sent him a message to talk, so he called him.
"They spoke and… they want to sell me. There is an offer from Cardiff. On their (Nantes') side, they have negotiated to get a lot of money. So they absolutely want me to go there. It is true that it is a good contract but from a football perspective it is not interesting for me.
"So, there you go. They are trying in every way to get me to go there. Me, I am not scared to go there, because I have battled throughout my career, so to go there and fight, that does not make me scared. On the contrary.
"But, I'm also thinking to myself that Meissa must find me something better between now and the end of the window. Meissa has said no to Cardiff because he does not want me to go there.
"He thinks that, in terms of football, in terms of where we are today, we are in a position of strength in every way. In terms of on the pitch, the contract, all of that. But I don't care about that and I do not want that. I don't give a f*** about being in a position of strength.
"It is true that I would like to find something interesting in contractual terms and also from a football perspective, but sometimes you can't have both. On the other hand, I do not want to speak with (Waldemar) Kita, because I do not want to get angry.
"He disgusts me when I am face to face with him. And today, he wants to sell me to Cardiff because he has negotiated a high price – he will get the money he wants, eh? He wants me to go there, but he hasn't even asked what I want. All he cares about is money.
"So that's how things are – a complete mess. I don't know what to do because as I said to you it is me who has to get up every day and see my face.
"Nobody is looking at me, myself, me internally, what I am having to go through. It is very hard, because I feel like there are not many people who would put themselves in my place."
L'Equipe put Sala's comments to Nantes owner Kita, who said that he was "surprised and disappointed" by the recording, and he defended himself against the accusation that he was only interested in the money by adding "I don't even want this money and I may never touch it".
"I behave as well as I can with people, but I have to accept that others might feel differently," Kita said.
"Unfortunately this stupid accident happened. He was a boy and very well educated. If he hadn't passed away I think he would have been very happy today.
"If I really wanted to make money that's not how I would do it, because at the end of the day there would not be much left with all the commissions to be distributed.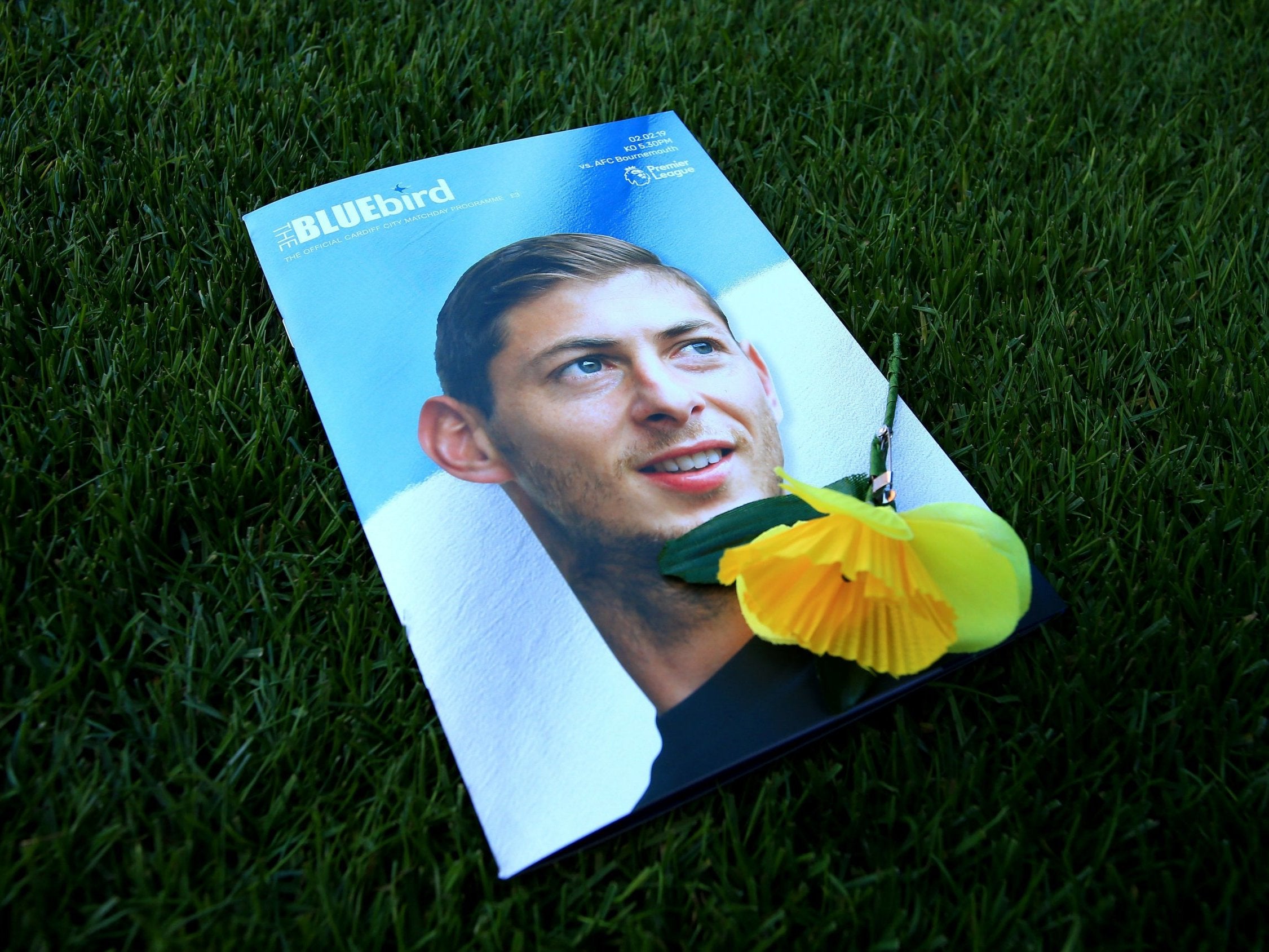 "Today, I don't even want this money and I may never touch it. I don't want to earn money on someone who died tragically. That doesn't interest me. I don't take care of that stuff at all, the lawyers do. Cardiff never contacted me – they never wanted to.
"As long as everything was signed, I'm no longer responsible for the player. That must be clear. When he came for his goodbye he was very happy. Cardiff, for me, who took care of him, are responsible."
Sala agreed a pay rise in the summer of 2018, only to pursue a transfer in the winter window that led to his move to Cardiff. But Kita claimed that he was never thanked for the new deal.
"I paid €30,000 more every month and did not even get a thank you in return," he added. "It was difficult to talk to him – did I miss something? I would have to think about that, I paid an extra €30,000 for six months to someone and didn't get a thank you.
"I don't really understand it, I did it to encourage him and then he said he wanted to leave."
Kita has also had to face a backlash from Sala's family, who suffered the loss of the player's father, Horacio, last month.
"I totally understand the mother's anger at the meeting we had, I sincerely wanted to offer her my condolences – I said I could help them," Kita said. "Anyway, I excuse the mother, I understand. Still, I'm accused and not the people who were involved? And not Cardiff? Why's that?"
DATABASE MANAGER/ WRITER
at
1STNEWS
Osigweh Lilian Oluchi is a graduate of the University of Lagos where she obtained a B.A (Hons) in English, Masters in Public and International affairs (MPIA). Currently works with 1stnews as a Database Manager / Writer.





lilian.osigweh@1stnews.com
Latest posts by Lilian Osigwe (see all)