The Falconets of Nigeria were seen spotted sleeping on bare floor and chairs at the Istanbul Airport after allegedly being abandoned for 24 hours.
The Falconets, the Nigerian U20 Women's national team, are stuck in Istanbul, Turkey; after crashing out of the ongoing FIFA U20 Women's World Cup in Costa Rica.
The two-time champions of the FIFA U20 Women's World Cup departed Costa Rica on Monday at 6:30am (Nigerian Time). They were pictured sleeping on the floor and chairs of the Istanbul airport where they were stranded for 24 hours.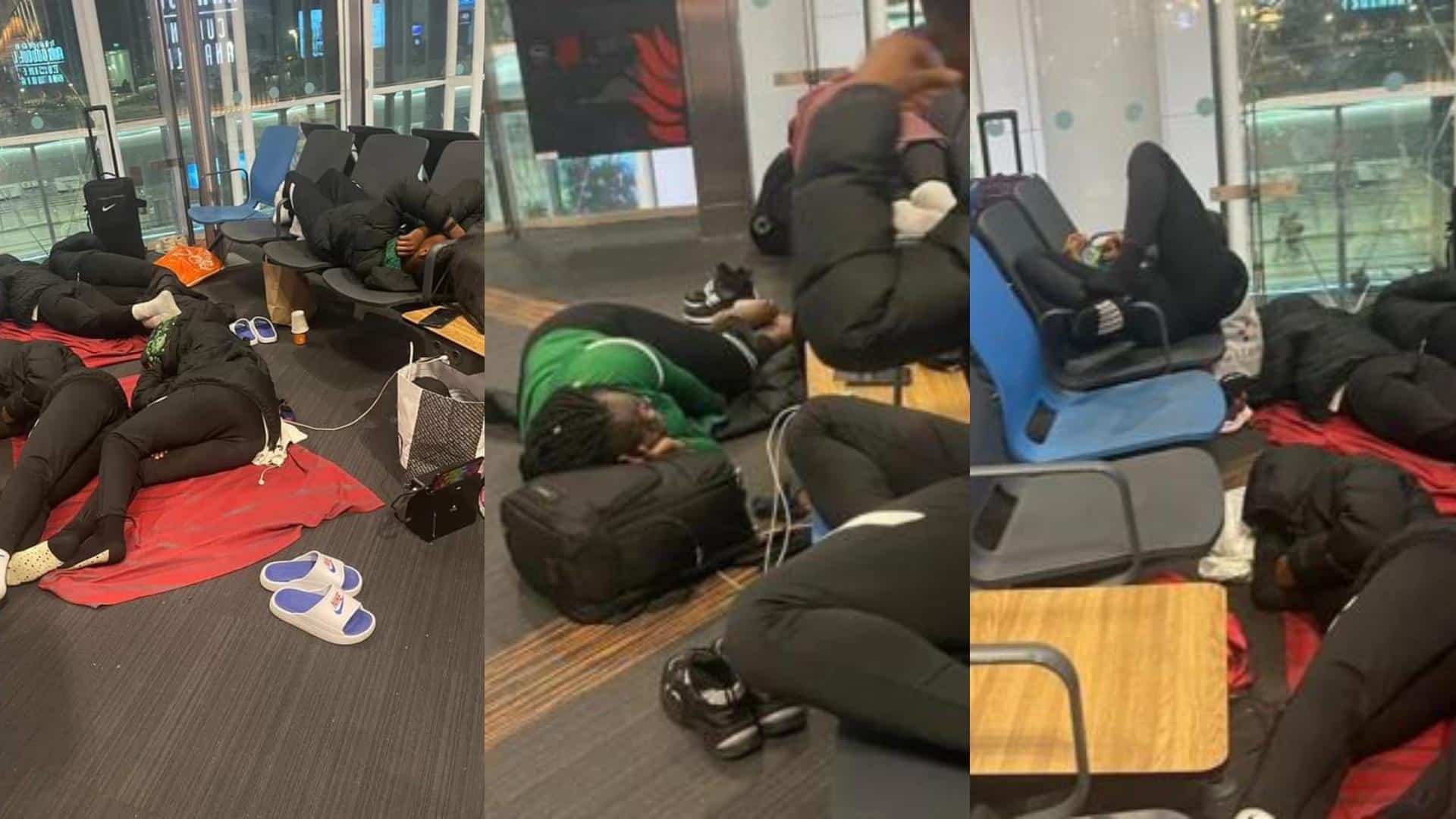 According to an anonymous source, they could not secure accommodation because they had no transit visa.
Their woes did not just begin. According to sources, the team was given very little equipment for the competition. This is including just three pieces of their green home kit; as well as two sets of their white away gear. As a result, the players were forced to hand-wash their jerseys after every game. They were unable to switch out their jerseys.
Even worse, despite the NFF having a supplier for official uniforms, the young women were not given official shoes; and were instead instructed to purchase their own footwear.
The players, who only receive a daily match allowance of $50 and no extras, took out loans to buy Nike shoes and playing boots.
Falconets won all three of their games in group C to gain a maximum of nine points, but Netherlands defeated them 2-0 in the quarterfinals to end their outstanding run.
As of the time this report was filled out, NFF officials had not yet commented on the most recent development.