Nigeria's National Women's Football Team (Falconets) defeated France 1-0 in their opening match of the 2017 FIFA U-20 Women's World Cup in Costa Rica on Friday at Estadio Nacional de Costa Rica, San Jose.
Nigeria's first game was against their French counterparts in Group C. However, the game was called off after only 32 minutes of the first half owing to heavy rain.
To protect both teams from the adverse weather, the centre referee stopped the game.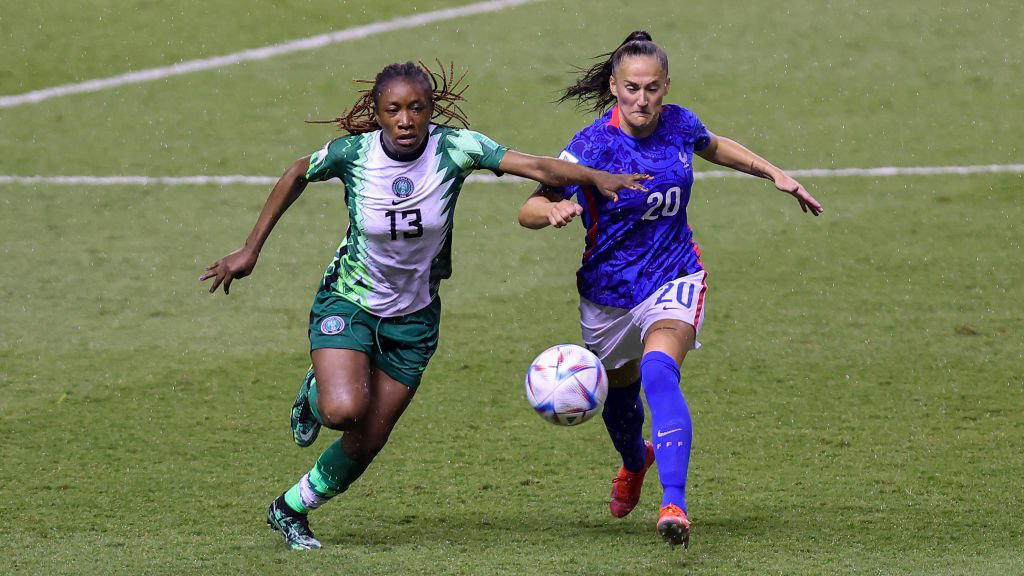 When play resumed, both teams picked up where they left off, with the Falconets dominating the contest.
They controlled the game's tempo from the outset and held a majority of ball possession (52%) compared to France's (48%).
Both sides had one yellow card each, while their shots on goal against one another were tied.
When play resumed in the second half, both teams fought for possession of the ball. Mercy Idoko tried to score for team Nigeria, but in the 56th minute, the French goalkeeper foiled her efforts.
A few minutes later, France put up a good fight and scored, but the referee disallowed it.
A feed from Mercy Idoko to Flourish Sabastine in the 85th minute broke the tie and helped them score the game's final goal.
The French women fought back but were unsuccessful in scoring till the game ended in Nigeria's favor.
Nigeria's next game is on Sunday against South Korea.
Falconets were matched in Group C with France, South Korea, and Canada, according to NAN.
The U.S. Under-20 squad began its run against Ghana with a commanding 3-0 victory in a different earlier game.
On March 26, the Falconets defeated Senegal 4-1 in Benin to earn a spot in the World Cup, which will be held in Costa Rica from August 10 to 28.