The Federal Government (FG) is looking to raise $219 million (about N90bn) next year from selling mostly government-owned power assets.
The move is to aid the FG to budgetary spending in 2022.
This was disclosed by the Minister of Finance, Zainab Ahmed on Wednesday, October 6, 2021.
The assets being earmarked for sale are the National Integrated Power Projects (NIPPs). Reuters reports that NIPPs is the government vehicle that owns several power generation plants in the country. In 2013, the FG sold off shares in the state electricity company to private buyers; a development which the medium noted has hardly succeeded in ending frequent power cuts in Nigeria.
Ahmed, who spoke after the weekly Federal Executive Council (FEC) meeting, was quoted as saying: "We're projecting that in 2022 there will be more of these NIPPs that will be sold and from which we'll realise this N90.3 billion."
She added that that the move was due to a drop in government revenues; which she noted were not enough to fund capital projects like roads, rail and water. Consequently, she revealed that the FG had no choice than to continue borrowing.
The FG  plans to borrow nearly $6 billion in external financing to help fund spending in 2021; in addition to aiding it partly finance an expected N6 trillion naira deficit.
"Nigeria's borrowing has been of great concern and has elicited a lot of discussions. But if you look at the total size of the borrowing; it is still within healthy and sustainable limits," Ahmed said.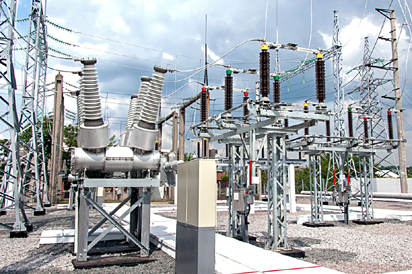 She said total borrowing, which was equal to 23% of GDP as of July, was lower compared to its peers.
Meanwhile, Governor of Kebbi State, Abubakar Bagudu, who allegedly aided former military ruler, General Sani Abacha, amass billions in stolen funds, was represented by an elite London solicitors' firm serving Queen Elizabeth II throughout her reign, the Pandora Papers have revealed.
1st News reports that the Pandora Papers, unveiled on Sunday October 3, comprises almost 12 million leaked documents.
The documents shines the light on tax avoidance via secret offshore companies by some of the world's elite; including politicians, technocrats and business people in various countries including Nigeria. The data was obtained by the International Consortium of Investigative Journalists (ICIJ) working in collaboration with more than 140 media organisations.
It has emerged that Farrer & Co, a London-based law firm; which boasts a long history of representing members of the royal family; had Bagudu as its client after he was accused by US prosecutors of corruption, The UK Guardian reports.
''While there's no indication of wrongdoing or breaking the law, Farrer & Co finds itself in the crosshairs following the bombshell revelations laid bare by the so-called Pandora Papers,'' the medium reveals.