Popular Disc Jockey, Nonso Temisan Ajufo, better known as DJ Big N, has revealed how he dumped an eight figure job to become a DJ. Sharing his motivation in the entertainment industry, Big N revealed this in a post via his Instagram page while answering questions from his followers.
According to the popular DJ, "love of music" is his motivation.
He said the same love made him forfeit an "8 figure job" to go into entertainment.
Big N, however, did not mention whether the "8 figure" payment is yearly or monthly income.
See DJ Big N post below: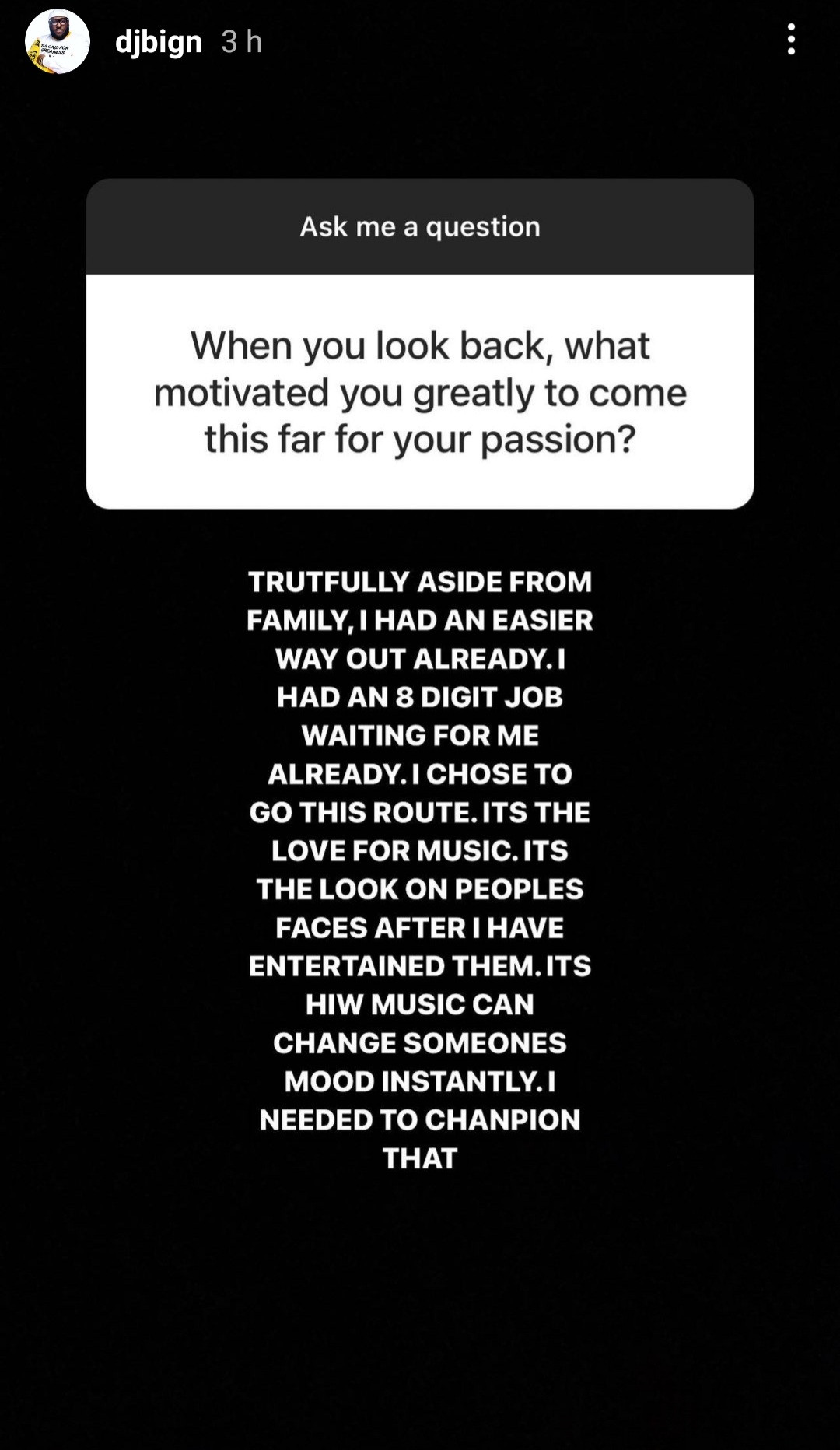 In other news, the family of the late award-winning Nigerian actress, Rachel Oniga has announced burial plans for her remains. The family of the deceased Nollywood actress fixed her burial for August 26 and 27, 2021. The son of the actress, Tunji Oniga, disclosed the development on Wednesday in Lagos State. Tunji, while speaking with NAN, said the wake-keep will hold August 26 at her residence in Magodo, Lagos.
Also Read: Olakira: 'No love in the music industry'
He further stated that the actress would be laid to rest on August 27 at a cemetery yet to be disclosed by the family.
He said, "My mother's death is shocking to me, in fact, I don't believe she is dead. When I see her phone rings and she isn't there to take the call, the reality will dawn on me."
"She was a philanthropist, who is always bothered about the needs of others."