Producers of Ife, a movie based on a lesbian love story have decided to release the controversial movie online in order to avoid the hammer of censorship.
1st News reports that the move is a reaction to the heavily homophpbic and anti-gay/LGBT+ stance in Nigeria. Indeed, same sex relationships or unions are criminalized in Nigeria. Although no one has yet been jailed under the laws; a group of young men is currently standing trial under the legislation. If convicted, they would be the first in Nigeria's history. The law prescribes up to 18 years' imprisonment for convicted persons.
Meanwhile, Ife, which means "love" in the Yoruba language; tells the story of two young women who fall in love and face homophobia in their home country. The trailer was uploaded to YouTube in July 2020.
Instantly, it caught attention, sparking interest and excitement in the under-the-radar gay community in Nigeria. Also, it has generated outrage among some Nigerians.
However, the producers of Ife have disclosed the movie may be released through an on-demand streaming platform. The release is scheduled for late 2020 and it has been identified as a move to beat censorship.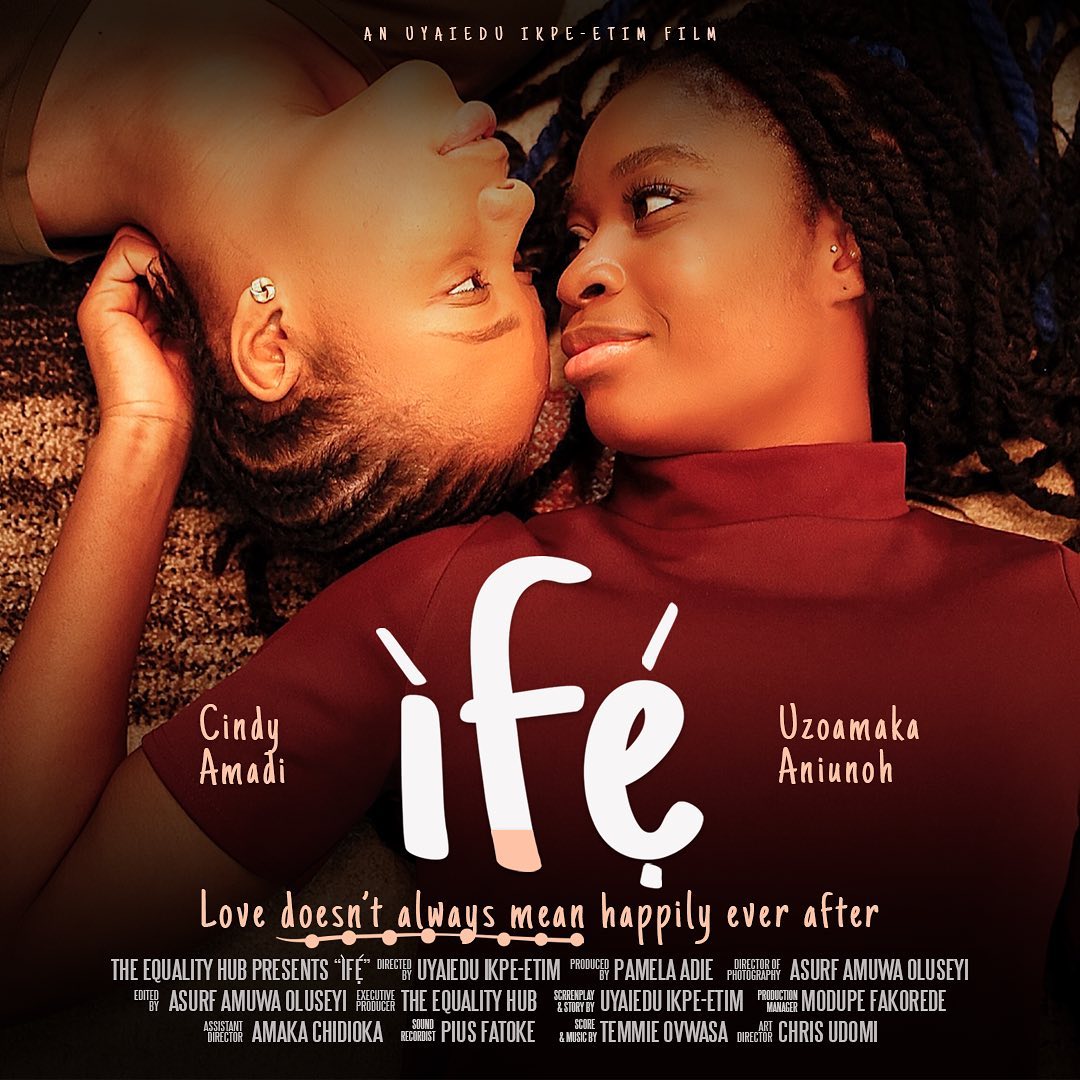 Pamela Adie told Reuters that it is highly unlikely the movie will be allowed for release in Nigeria; noting that releasing it online will make it available to a wider audience.
Adie is the producer of Ife. She is also an LGBT+ activist.
"Anyone who wants to watch will be able to do so from anywhere in the world. In Nigeria, there has never been a film like Ife. No film has had the impact it will have, or already has in Nigeria… The reception to the poster and the trailer has been mad.
"We expect that it will be madder when the full film is released."
Meanwhile, she told Reuters that Ife can help change people's views towards LGBT+ people.
"Every time there is a film made that centres LGBTQ people, it would always be about gay men. This is one for us… it will bring immense joy to the hearts of many of us who would be seeing people like us centred in a Nigerian film for the first time."