A man or a woman should not be alone…
I had a dream a few days ago. In the dream, someone I had dated when I was younger had suddenly dumped me. I was alone and he had moved on and married and had children. I recall feeling a kind of fear I don't think I have ever felt before. An isolation that was so deep and so stark that climbing out of it was impossible.
It was impossible because in this dream, I realized that curing loneliness did not depend on me. It depended on someone else wanting to be with me. And because I could not control that, I was scared. There was no way I could force anyone to want to be with me. I felt angry as well. Angry with the person I had dated for making all these promises and disappointing me.
In actual fact, nothing like that happened.
I did date someone and he had asked me to marry him and I had agreed. But I broke up with him when I met my husband and I got married and started having children before him.
But in this hyper-realistic dream, I got a taste of what abandonment and loneliness felt like.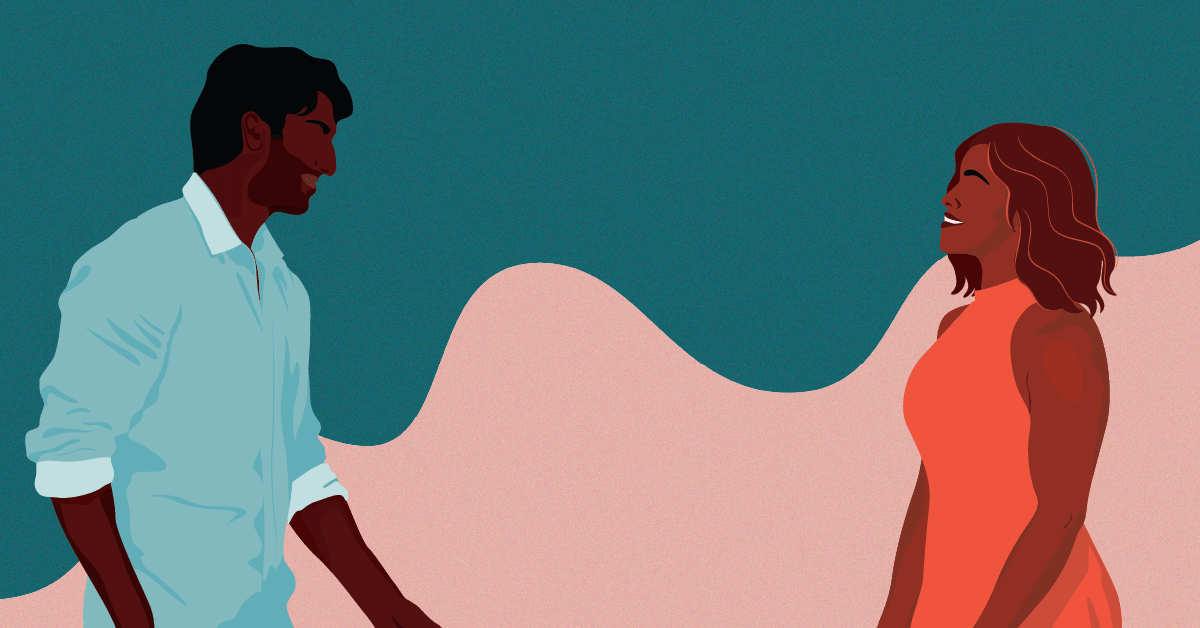 I got married at 32. I was not desperate for marriage because I felt I was in a relationship that was going to lead to that. In fact, I had been in a relationship for about seven years. There were times I wondered why it seemed to be taking too long for the relationship to get to the logical conclusion. But I did not think I was being strung along. But when my husband came, the fire he came with was different. I knew he wanted to marry me. I fell in love with him and left the other relationship. Realistically, I didn't spend an inordinate amount of time single.
I do not know what it is like to desire to share my life with that special person that I just can't seem to find. Or maybe I even found him and he decided not to share his life with me somewhere along the line.
I thought I understood loneliness. I thought I appreciated the desire to find a life partner. In fact, I have even written several articles telling women that seeking a partner is nothing to be ashamed of. Marriage is an honourable aspiration. But till I had that dream, I don't think I really understood what people go through. And also, it was a dream and not comparable with a real life situation.
I always reference the Bible because I am a Christian. In the beginning, when God made man, he looked at him and decided that it was not good for man to be alone. That was why he made a woman.
My people, all this perambulating I am doing is simply to tell you that I agree. It is not good for a man, woman or anyone to be alone in this life.
We hear some many sad stories of unions that did not work. How couples cheat on each other or even become emotionally distant to each other. We hear of divorce rates and many young people are deciding that the marriage institution is dated. And I agree that there are issues.
But. But. Honestly, the plan to be alone is not a good one. It was not good when God looked at it. Two is better than one. There is a point you get to in life that life just looks like an uphill task; but sharing it with someone makes it look surmountable.
The pandemic was crazy for a lot of single people. I know people that had to find hobbies or projects they could do at home…The usual outside noise of going up and down was not there to drown the loneliness they didn't even know they had. A friend told me of a situation she had. She was alone, not dating anyone and living far away from home. She once woke up in the middle of the night in so much pain she could not even reach for her phone. Sadly, she collapsed. Luckily, she came through feeling strong enough to get help.
She said that the most haunting thought when she was passing out was thinking she was going to die and it would take months for anyone that cared about her to find out she was dead because she was alone. That was terrifying to her.
A friend's colleague died before resuming at a new job. The new office contacted the old one trying to ascertain her whereabouts. It took months before it was found out that she had a medical situation and had passed on.
She had no close relatives. No real friends. She died alone with former colleagues assuming she had started her new job.
But it isn't just for medical emergencies. It is sometimes nice to have someone to care about intimately. Someone to cater to. Someone to bounce ideas with. Or someone to tease. Someone to fight with. Someone to keep malice with. In fact, someone that is there to share your biggest wins and your hardest failures. Someone to ask you how you are feeling when you are unwell. Someone to be looking at the clock and calling to know where you are.
Having children is a bonus. A true companion is priceless.
For the minutes trapped in that dream, I understood. I understood the desperation when people want to find love. I understood why people ignored red flags. And I understood the despair that comes with relationships that fail. The ticking time bomb and the fear that life was going to be loveless.
I don't have any tips on how to find a partner. I don't even have platitudes anymore. Also, I am too cynical to say things like "There is someone for everyone." Because I am old enough to know many people who haven't found someone. There is a popular TikTok reel; a person is asked why they aren't married and then it switches to a song that starts with;
"Maybe my soulmate died. I don't know. Maybe I don't have a soul…"
I really have no solutions. Just more understanding.
Man really should not be alone.