Netizens have dug out an unfriendly and blatant post made by the son of self-professed investigative journalist, Kemi Olunloyo.
The comment was directed to his mother on his birthday.
This is coming after Kemi Olunloyo affirmed that Sylvester Oromoni consented to join a cult; adding that he willingly drank engine oil as part of the initiation process. However, her claims have generated a lot of brouhahas online as individuals and fellow celebrities blasted her for meddling in such a sensitive issue.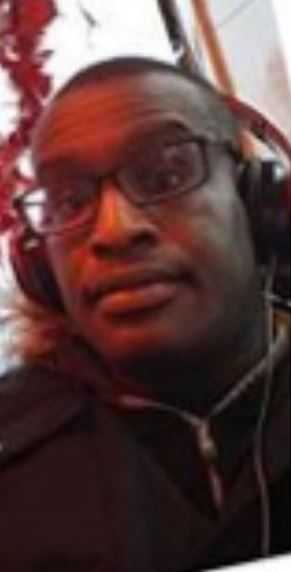 Amid the recent happenings, a note penned by the journalist son on his birthday; describing his mom as one who engages in evil with the aim of hurting others has resurfaced.
In the lengthy note, he also pointed at his mother's philanderous lifestyle.
Also Read: Tacha allegedly slams Kemi Olunloyo, calls her ex-convict
See the post below: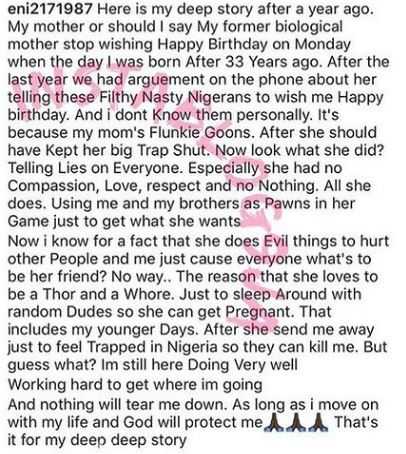 In other news, self-professed Barbie, Bobrisky, has come under fire after claiming he spends N74 million on her hair and make-up.
Bobrisky made the claims in a bid to address those who he said don't like him.
The crossdresser posted a video on his Snapchat handle in which he addressed his haters.
"Just give up because God has blessed me.
"I am a blessed child. When God says you are going to be rich and famous, there is nothing anyone of you can do about it. I change my hair every three days. How many of you girls can afford to change an hair every three days? How many of you can sustain this kind of lifestyle?"