The recently concluded Senatorial bye-election in Lagos was a wasted opportunity for the Soro Soke generation to make a bold statement.
On the 15th of January, 1966, a group of young army officers decided to rid the young country of its corrupt leaders. They decided on a bloody coup, only to discover that Nigeria is a product of a complicated compromise.
You cannot change Nigeria through a revolution, rather through the rigorous process of evolution. A gradual change over time.
While it might be unfair to compare the #EndSARS movement to the bloody coup of 1966; however, one cannot deny the fact that there are some similarities. Both movements were products of dissatisfied young people and the two were about changing a rotten system. Of course, 1966 was bloody whereas, 2020 was peaceful. But the two was about an attempt to change the society within a short period.
Unfortunately, quick-change cannot work in Nigeria, rather, the tedious process of political alignment. Unfortunately, the youth are yet to understand this fact.
On Saturday, a great opportunity presented itself in the Lagos East Senatorial Bye-election. That election would have been a great opportunity for the youths to affirm their numerical advantage. A massive turnout in that election has more power than the #EndSARS protest. One that will challenge the establishment than a protest.
Out of 1,168,790 registered voters in Lagos East Senatorial District announced by INEC; only 104,921 were accredited, with 104,405 votes cast. Of the total votes cast, 102,336 were valid votes while 2,069 were rejected votes. That means there was a paltry 8.9% voters' turnout.
The ballot box remains the most potent tool, hard but effective to bring real change. We have to do away with this mindset of "vote no count." Politicians know this to be very untrue. They go after every single vote and are even ready to pay for it.
It is easy to tweet. Being a keypad warrior is one heck of an easy job. Even protesting with food at venues, with music blasting from a loudspeaker is fun. But waiting in the sun to apply for a PVC is not fun. Well, most things that are not fun. They are hard.
Tinubu did not build his political empire by waiting for it to be given to him. He earned it. The youth must earn their movement by toiling hard. Mobilize resources as done with during the #EndSARS protest will be the first step. However, it is a thankless task that will probably not yield fast results, but it is the best option.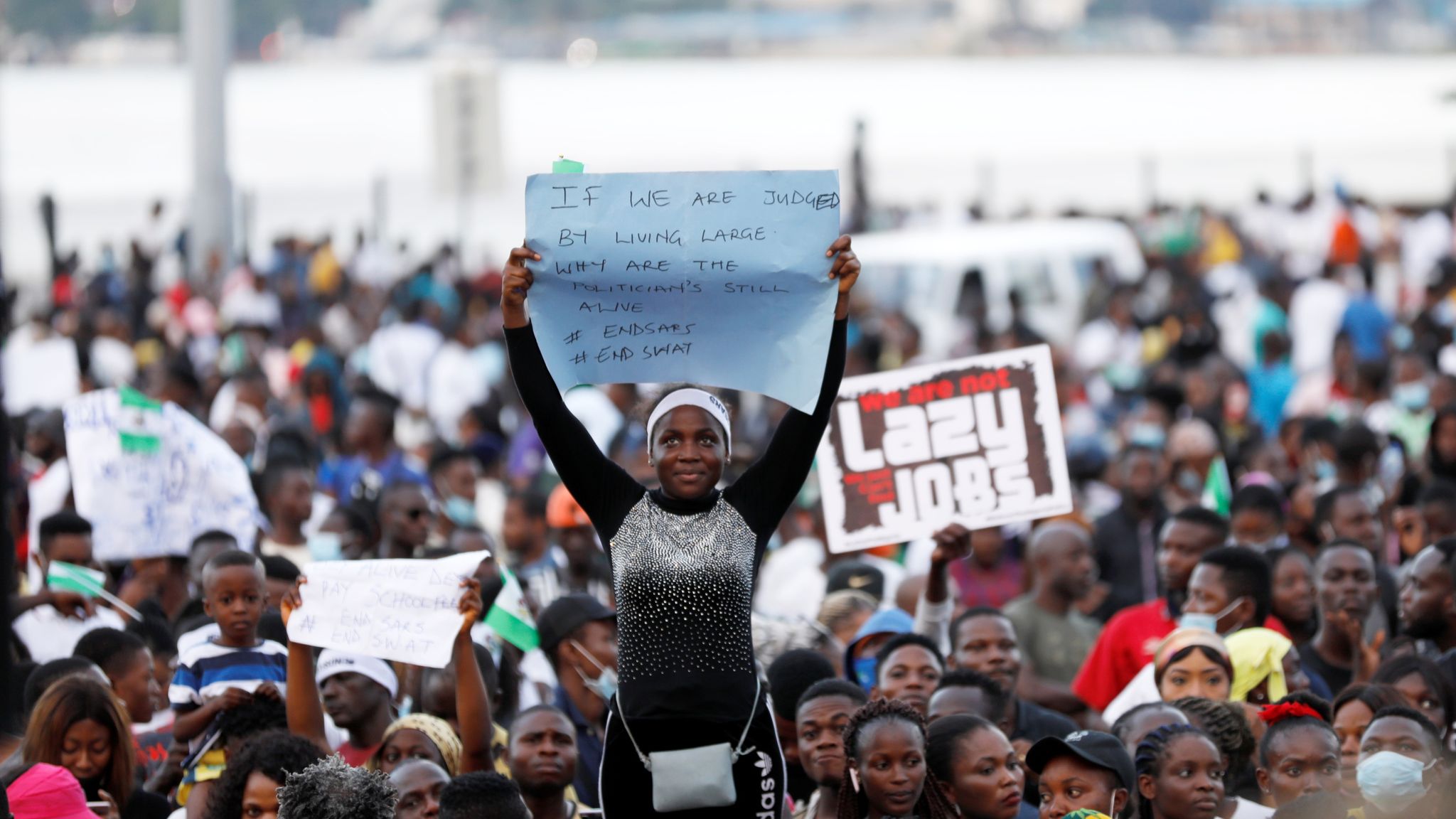 ALSO READ: Borno Massacre: 5 heads that need to roll – Seye Olaniyonu
You cannot change Nigeria by taking to the streets, but by getting into politics. Youth must join political parties, turn up during elections. Enough of the excuses. If change is easy, trust me, every society will be perfect. Don't just Soro Soke, jade ko dibo.
This idea of forming a new political party is fascinating. However, the youth must realize this uneasy truth: youth is not a political ideology.