Like Baba Ijesha, we have another popular name in the mud.
Both of them have preferences for kids: 13 year olds, 15 year olds… gets them all jiggy.
The rape of a minor by Dr. Femi Olaleye (minors can't give consent) was reported by the his wife, Remi Olaleye, in March! It took 8 long months to make it to the media because a powerful doctor, one who has influence, rich too, is involved. But you see, sometimes, in matters like these, no matter how hard you try to bury such a shameful, dirty story; it's so filthy the stink just won't remain buried.
And so we got to know about popular Lagos doctor, Dr. Femi Olaleye of Optimal Care Centre, reported by his wife to the police for sexually molesting her niece, a 15-year-old child.
According to reports, this had gone on for two years; so Dr. Olaleye began to sexually molest this child when she was a mere 13-year-old!  Some reports said he began by first introducing her to porn before the actual act.
The Lagos State Domestic and Sexual Violence Agency has taken up the matter.
Two days ago, Dr. Olaleye was scheduled to be arraigned by the Lagos state government at the sexual offences and domestic violence court in Ikeja, Lagos. The horrible doctor didn't show up. Instead he posted stupid message stating:
"I think I may have underestimated the situation and thought it was a domestic issue which my wife and those encouraging her to destroy our home have weaponized."
Why didn't you show up 'dokkie' if truly you are innocent?
The state will not sweep this under the carpet because the people are watching!
Lagos state is one of the 34 states of the Federation to have domesticated the VAPP law. VAPP law covers all Gender –Based sexual Violence. Gender based violence are acts perpetrated against a person's will, based on gender norms and unequal power relationships.
To those who don't know; Violence Against Persons Prohibition (VAPP) Law was passed by the government to address all forms of violence (sexual, too) and discrimination against persons; provide maximum protection and effective remedies for victims as well as stipulate punishments for offenders.
Hadis Foundation, one of the NGO's ensuring that VAPP law is fully entrenched, explained thus; "Once the VAPP Law is implemented, domestic violence will be criminalised. Perpetrators will face the full wrath of the law from the police up to the judiciary."
So therein lies Dr. Olaleye's dilemma.
The state has taken up the case so this is no longer a family matter.
It ceased to be so when your wife, Remi Olaleye reported the case to the police.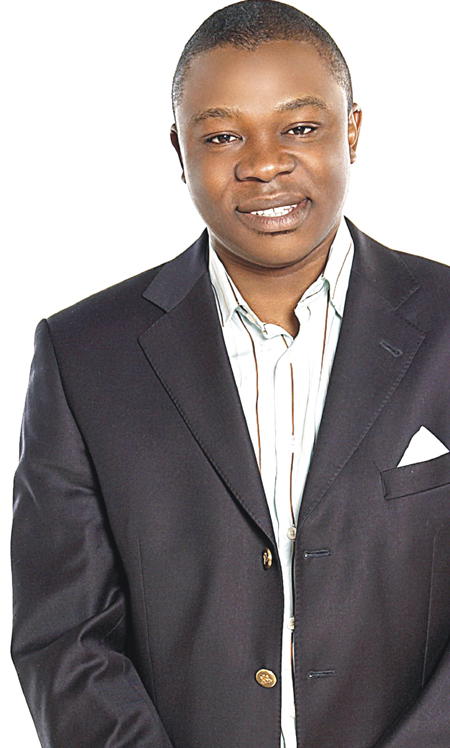 It ceased being something your enemies will "weaponize"  because you see; sexual violence under VAPP law is no longer in the hands of the family or friends for that matter. It's in the hands of the judiciary. Even Lagos state is a mere participant.
But here's the thing; you not only shamed yourself, you scorned your wife!
You made her look irresponsible.
And you made her look foolish. Having sex with her niece right under her nose and she didn't see it.
Madam may have painfully ignored your philandering. But you brought the stink right into your bedroom and consumed everything she worked for with it!
Nah!
You crossed the line, "Dokkie!"
When a woman, a Nigerian woman for that matter decides to report her husband to the police, then the man is finished.
Do you think her family didn't try to dissuade her before she went to the police?
Do you think, even the police, as we often know them to do, haven't tried to get madam to go home; to resolve the matter with her oga, telling her to call the elders to solve it?
Do you think family members who have benefited from Dr, Olaleye; either financially or otherwise haven't reached out to madam to be careful because of "their children"?
There are stories of his philandering now popping up. There's even a video trending, alleging the doctor has no special preference. He likes them young and old and he likes to make movies while at it…no wonder he likes porn.
But hey, "Dokkie" is a grown man. He can do porn from now till eternity. It's no fxxking business…except of course if the fxxking is rape or done with a minor.
Dokkie, you have two options. Remain in hiding for the rest of your life or come out and clear your name…if indeed it's true it's all lies.
Otherwise, Baba Ijesha needs company.