When a story in the Punch said 22 year old Chidinma Ojukwu, the 300-level part-time Mass comm student of Unilag who is involved in the murder of 50 year old Usifo Ataga said she was forced to sign a prepared statement by the police, I knew we had entered one chance with our police.
We all know Chidinma is standing trail over what we are now calling an "alleged murder of Ataga."
Usifo Ataga is the "sugar daddy" sand owner of Super TV who was murdered 15th of June, 2021, a few days to his 50th birthday.
Now every time we talk about Ataga and Chidinma, we must say, "alleged" to a matter that we in the court of public opinion have dissected, screened, interrogated and judged her guilty!
Do we hate Chidinma?
I think not. Her beauty swayed us all. Instead of blaming her for murdering Usifo Ataga, we mocked him even in death; as if he deserved his own murder.
We created memes. We made fun of his dead body; blamed him for his own murder until his family pleaded in anguish for us to stop. Only then did we begin to consider that, maybe we were too harsh on this man. Maybe we had judged too quickly, maybe, no matter how "randy" he was; he didn't deserve to die from the hands of this slip of a girl called Chidinma.
When stories about how he was murdered began to come out; the blood soaked shirt, his money transferred into Chidinman's account after he died, his ATM card stolen, his laptop gone…
Our focus then shifted back to Chidinma who we then labelled a "runs girl" and we went for all runs girls.
All side chicks were fodder for our anger.
Weeks after, we saw a new and improved Chidinma coming up on video to deny killing Ataga!
How come? One minute she confessed to killing him on camera after having sex with him. The next, she's on camera denying it.
Something wasn't right.
Ataga certainly didn't murder himself but his dead body speaks from the grave.
He spoke to the police officers through forensic evidences. A murder scene, finger prints, phone call logs, missing ATM cards, cash withdrawls at different locations in Lagos; a blood soaked shirt and a dead body…Ataga pleaded with them to use the evidences to find his killers.
And yes, the police told us they were gathering evidence; they were conducting investigations. They even paraded a few more suspects whom they told us were accomplices to Ataga's murder.
We took their words with a pinch of salt.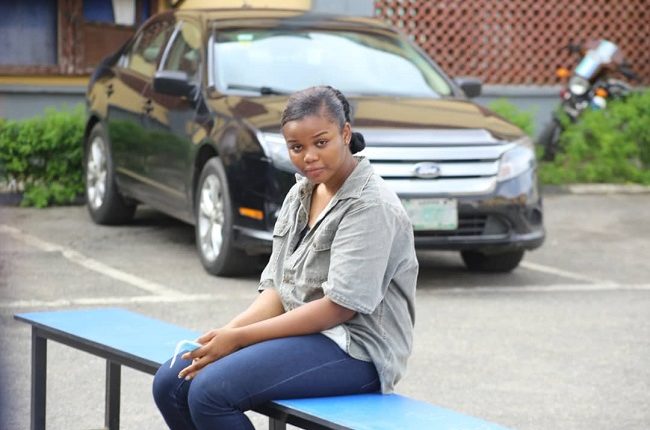 "Police? Found the killers in how many days? Haba, na so dem dey work?"
"No bi for naija, you will soon see, that girl will walk…some powerful people are already eyeing her…"
I don't like conspiracy theories. This sounded like one and so, I pitched my tent with our police.
"They will find the culprit, when our boys want to work, they work, o!"
More than one year later, no culprit, only suspects and suspected suspects.
It seemed there was an initial problem with who would pay for the forensic to be done. It seemed we had no facilities to conduct proper forensic in the whole of Nigeria. A whole 37 states and counting and in all of the 774 or more local governments we have; no one single lab equipped with modern facilities to conduct the tests to determine how Usifo Ataga was murdered.
Shame!
It dragged the case because the END SARS riot of 2020 was blamed for the destruction of the only lab that could be used for this kind of sophisticated tests.
I read at some point Ataga's family offered to pay for the tests to be done abroad after several months of pussyfooting by the police. Then the Lagos state government stepped in to save face…They promised to pick up the bill…Then they didn't not after all because well; maybe due to bureaucracy or someone's been lying about paying the bills, there are no tests results yet.
It's November 2022. There is no forensic report on a trial that is more than halfway gone.
What's more galling is the story of Chidinma denying the report that she killed this man. She's now saying that the police practically pummeled to repeat to the media a statement they wrote for her to accept.
This is the kind of information that leaves you hurting so much, you can't find words to express how deep.
So, Ataga killed himself and Chidinma had nothing to do with it?
Then again, you wonder, could Chidinma be lying about this?
Only she knows but we all know how our police can be.
I was at a police station, years ago, to report a matter.  I watched through a window and there I saw an employer who had brought three of his staff to the police; claiming they stole from him. The first staff was being interrogated. He had already been stripped naked. He was sweating and pleading for mercy.
Regardless of who was watching, one police sergeant kept whipping this young man with horse whip, koboko, insisting he must confess. The young man kept denying the allegation. As he stood, cupping his penis from curious eyes like mine; the police sergeant asked him to put his penis on the low table in front of him. There were about eight curious eyes watching apart from the police and his guys.
What came hard and very fast before I could shift my gaze away was his baton hard on the limp penis at the edge of the table. The young man fainted. I slumped. I later heard the next guy in line of interrogation also fainted. The man who brought his staff, I later heard, said he wanted to withdraw the case.
That marked the last time I stepped into any police station to report any matter.
So, when I read Chidinma  saying she was slapped, shouted at and a written statement was forced on her to sign; I remembered that police station scene of those years.
Is this reason to say Chidinma may be innocent after all?
Nah.
I'm just saying, what could have come out as fine police work nailing this girl and maybe her accomplices, will be botched by the police and their crude methods.
There's no forensic evidence and toxicology test results to support a murder as we speak. Yet, the trial is ongoing.
The police's mode of interrogation and evidence produced so far is weak and can easily be picked apart by a smart lawyer.
What started out looking like justice for Usifo Ataga is devolving into a spectacle of gaffs.
Usifo Ataga didn't kill himself and no matter how much we mock the way he died; he didn't deserve to die and because of that; I hope his voice from the grave will not be silenced forever.
I hope the police up their game.