In Chișinău, Moldova, small groups of people have taken to the streets for International Women's Day.
A national holiday in the country; the demonstration shows solidarity with the women of Ukraine;  forced to flee their homes..
One woman holds a sign that reads: "Women of Ukraine you are heroes."
Moldova, the poorest country in Europe; has already seen more than 230,000 people arrive from Ukraine. Prime Minister Natalia Gavrilița has said every eighth child in the country is now a refugee in Moldova.
Meanwhile.
Blinken calls for Europe to move off dependence on Russia energy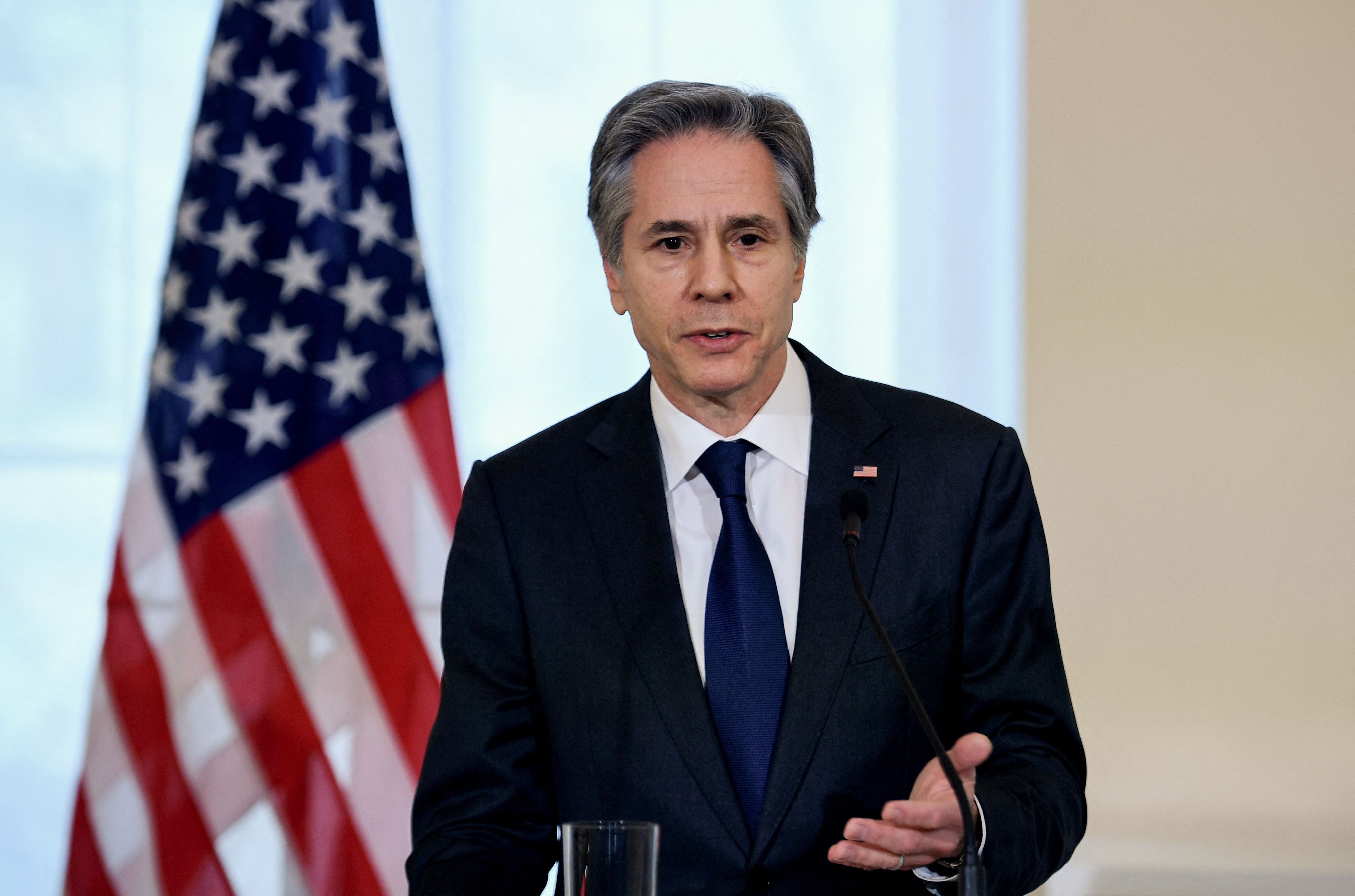 US Secretary of State Antony Blinken has said it is "imperative" for European countries to stop relying on Russian energy; especially as the Ukrainian war continues; in order to ensure supply is "widely available."
Speaking at a joint press conference in Tallinn with Estonian Prime Minister Kaja Kallas;  Blinken said that it is imperative in this moment to finally move off of; for many countries in Europe; the dependence on Russian energy. Because Russia uses it as a weapon."
Kallas called to fully exclude Russia and Belarus; from the high security payment network SWIFT and restrict its access to cryptocurrencies.
Countries must focus on Russia's "full isolation" from the free world; she said.
"The deteriorating security situation demands rapid changes to European security," she stressed, adding that the world must be prepared for the worst; which is still to come.
"Hence, Putin's violence must be in correlation with the further sanctions and also isolation decisions," Kallas said.
Kallas also called on NATO to work on an "updated strategy for defense in our region." 
She thanked Blinken for the United States' "heavy work" in building unity within NATO allies; adding that she had asked for a "permanent and meaningful NATO forward defense in the Baltic region."
Despite the bleak situation on the ground; NATO is unwilling to get directly involved in the conflict; including setting up a no-fly zone; beyond supporting Ukraine's resistance to an invasion that is killing civilians.
Also,
    US gas hits a record of $4.17 a gallon
The price for a gallon of regular gas now stands at $4.17, according to AAA. That breaks the previous record of $4.11 a gallon that has stood since July 2008.
As Russia continues its invasion in Ukraine; gas prices are rising faster than they have since Hurricane Katrina slammed into oil platforms and refineries along the US Gulf Coast in 2005.
Gas prices rose 10 cents since early Monday; gaining three of those cents overnight; according to the Oil Price Information Service; the firm that collects and calculates prices for AAA.
The price data is calculated on a dynamic basis with pricing information from 140,000 US gas stations.
OPIS confirmed Monday evening that a new record of $4.14 a gallon had been reached.
But enough stations raised their prices further later Monday and early Tuesday to lift the average to $4.17.
The $4.17 average means that the price is up 55 cents a gallon in just the last week; and 63 cents, or 18%, since Feb. 24, the day Russian forces invaded Ukraine.