Nigeria accounted for the highest number of malaria deaths in the world in 2020 while 29 of the 85 countries that were malaria-endemic accounted for about 96% of malaria cases and deaths globally, the World Health Organization (WHO) has revealed.
The organization disclosed this in its 2020 World Malaria Report released on Monday, December 6, 2021.
"About 96% of malaria deaths globally were in 29 countries. Six countries – Nigeria (27%), the Democratic Republic of the Congo (12%), Uganda (5%), Mozambique (4%), Angola (3%), and Burkina Faso (3%) – accounted for just over half of all malaria deaths globally in 2020.
"Twenty-nine countries accounted for 96% of malaria cases globally…Six countries – Nigeria (27%), the Democratic Republic of the Congo (12%), Uganda (5%), Mozambique (4%), Angola (3.4%) and Burkina Faso (3.4%) – accounted for about 55% of all cases globally," the report read in part.
In the data provided, the WHO noted that while Africa had a total of 602,000 deaths out of the estimated 627,000; Nigeria accounted for 31.9 per cent of the malaria deaths on the planet. The country was followed closely by the Democratic Republic of Congo with 13.2 percent.
It also added that Sub-Saharan Africa had the heaviest malaria burden; accounting for about 95% of all malaria cases and 96% of all deaths in 2020. About 80% of deaths in the region are among children under five years of age.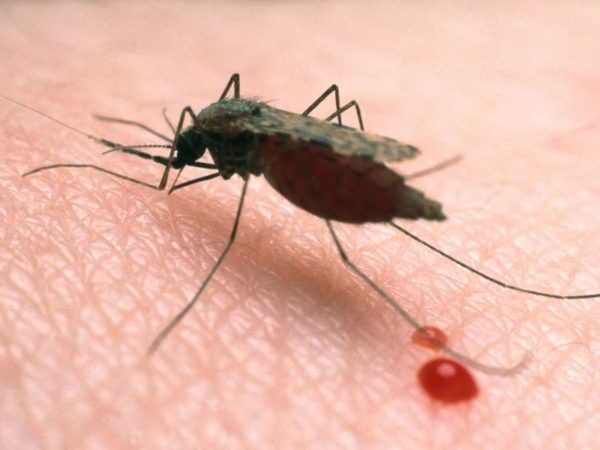 Commenting on the report, the Head, Global Malaria Programme, WHO, Dr. Pedro Alonso, said there was a potential malaria crisis.
Meanwhile, Gov. Kayode Fayemi of Ekiti on Tuesday, December 7, in Ado-Ekiti described the proposed 2022 national population and housing census; as a vital tool toward the future development of the nation.
Equally important, Fayemi said this when he received a delegation of South-West Commissioners; National Population Commission (NPC) led by its Chairman, Alhaji Nasir Kwarra in his office.
Moreover, the governor said the exercise had the potential to bring about new dawn to the nation's economic and social growth.
He expressed confidence in the ability of the Commission to conduct a hitch-free and credible population; and housing scheme census.
Also Read: COVID-19: US assures Nigerians of booster shot's efficacy
Fayemi, who is also the Chairman, Nigeria Governors Forum (NGF) reiterated the readiness of governments at the sub-national level to support the exercise.