Nigeria has formally written a letter to the British Museum, demanding a return of artefacts looted from the ancient Benin Kingdom.
The fate of the Benin Bronzes; a historic collection of thousands of artefacts looted by British forces more than a hundred years ago; is being discussed by a high-level delegation at the British Museum in London where many are on display, Channel 4 reports.
Further, Nigeria is said to have handed over a formal letter demanding that the bronzes be returned.
Most of the artefacts are housed in museums and collections around the world. Some have now agreed to send them back, including in France and Germany; putting the pressure on places like the British Museum, to do the same.
Meanwhile, Minister of Information and Culture, Lai Mohammed has revealed that the repatriation of the 1,130 looted Benin bronzes from Germany to Nigeria is on track; adding the matter is on the front burner of both countries.
Specifically, Lai Mohammed disclosed this on Wednesday, October 13, in Abuja. He made this known when he received a delegation from Germany to follow up on issues of repatriation of the bronzes.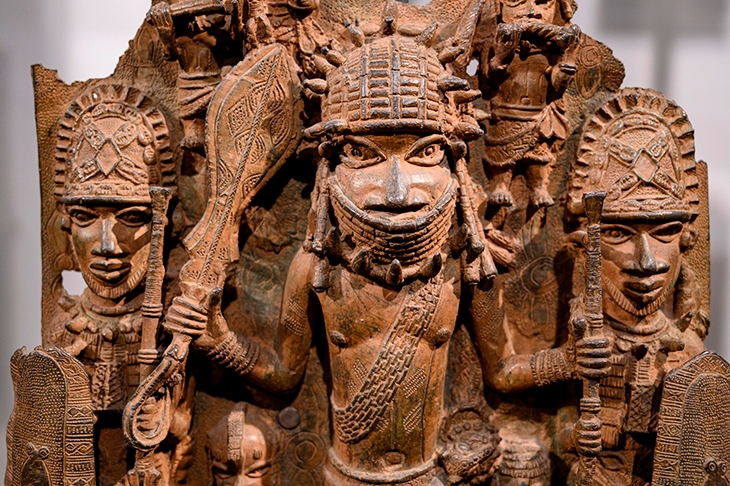 Also, 1st News reports the delegation, led by Dr Andreas Gorgen; the Director-General for Culture and Communication of the German Federal Foreign Office; was accompanied by the German Ambassador to Nigeria, Mr Birgitt Ory.
"I am glad that you have come and this has reinforced the fact that we are on track.
"Your visit has buttressed the intention of the two parties towards working out the return of the artefacts.
"I want to reiterate here that the return of the artefacts will not be the end of an era; but rather the beginning of further cooperation between the two countries,'' the minister said.