Popular Nollywood actress, Uche Jombo turned 42 on Tuesday, and her colleagues took to Instagram to wish her a happy birthday. Jombo had previously announced her birthday on her Instagram, posting snow-themed photographs with the remark "Happy birthday to me."
Jombo's colleague and friend, Omoni Oboli, celebrated the actress in a series of photos on her Instagram account.
Also Read: Sotayogaga reacts to allegation of being bankrolled by 3 men and predicted clash at her birthday ceremony today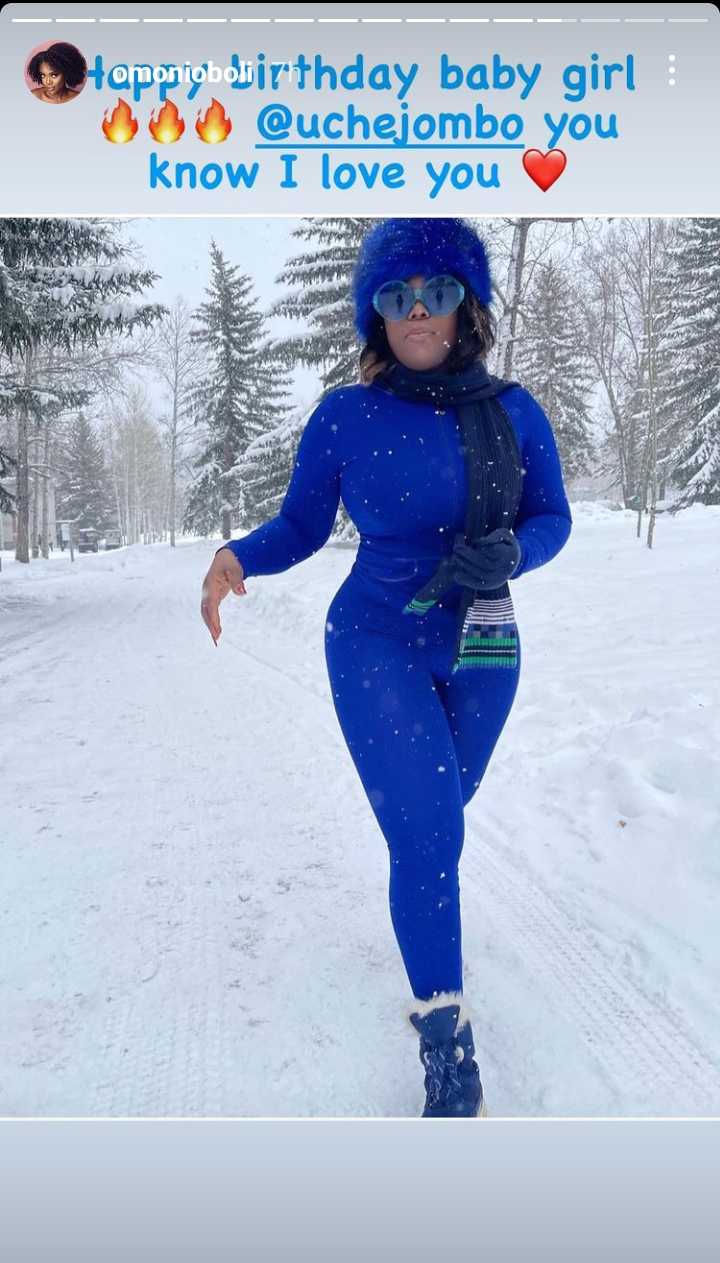 Omoni Oboli shared a photo of Jombo, writing, "Happy birthday baby girl Uche Jombo. You know I love you."
She also shared a video of her and Jombo of their earlier years together.
Sharing a video of Jombo dancing, the mother-of-three wrote, "She has danced for two of us. Happy birthday boo. Have a drink on me."
Reality TV star, Tacha wrote: "Happy birthday to the sweetest. Love you Uche Jombo."
Singer, Jaywon, wrote: "Happy birthday Mama Uche Jombo. Have a blessed day."
Nosa Rex wrote on Instagram: "Happy birthday selfie queen, Uche. God bless you dear. You are into big things already. Stay smooth hellooo."
Yul Edochie wrote: "A very happy birthday to you. Ada Ngaga 1 Jombo. Wish you many more successful years. May God be with you always."