In April 2018, Nigerians watched in horror as some thugs invaded the Senate Chamber to not just assault the senators; but to cart away the mace of the Senate allegedly at the bidding of Sen Ovie Omo-Agege.
The outrage then was similar to the feeling US citizens nursed as supporters of President Donald Trump invaded the Capitol Hill.
Omo-Agege was aggrieved due to his suspension by the Bukola Saraki-led 8th Senate. Although there was no evidence of him speaking to the invaders, they all entered the Chamber together that hateful day; while Trump urged his supporters to march to the Capitol Hill to "take back your country."
Indeed, the outrage against Trump has been astonishing.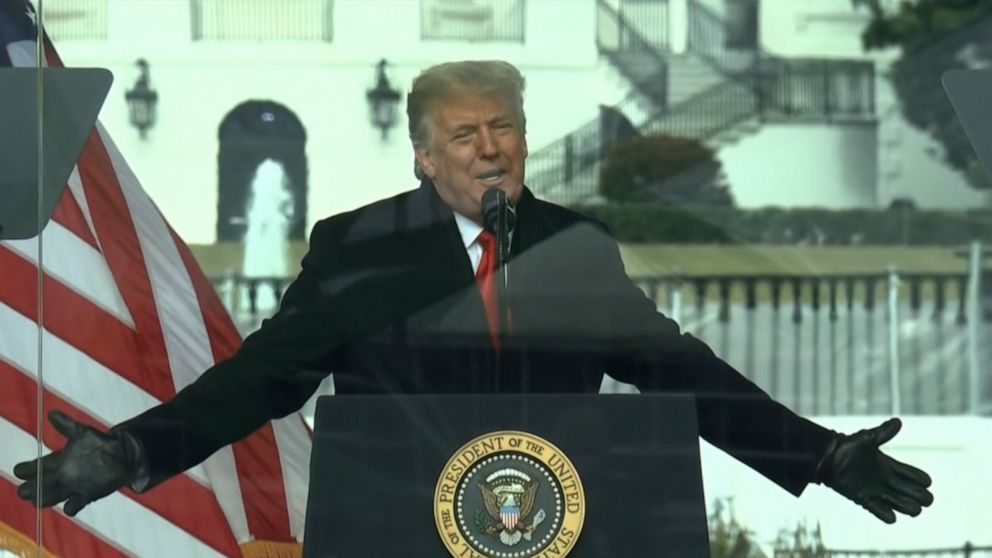 Tech giants have de-platformed him. Twitter suspended him permanently. Facebook, Instagram, Spotify, Youtube, Amazon and others all removed the President of the most powerful country from their platforms like a commoner.  Deutsche bank, the major financier of his real estate company., announced it is pulling out from supporting him.
Even the Professional Golfers' Association has cancelled the use of all Trump resorts for the PGA Tour.
Further, the economic and political impact of the action has been remarkable. Everyone who aided him is facing one form of ex-communication or another. Calls for removal of Ted Cruz is gaining bipartisan support. Even members of the Republican Party joined in throwing him under the bus. He has now been impeached twice.
The House on Wednesday impeached President Trump a second time. It would be recalled that the House of Representatives in 2019 impeached him, but was acquitted by the Senate.
Although Trump has only six days left in office, the consequences of this impeachment are remarkable. First, Trump will become the first US President to be impeached twice. Second, if the Senate should convict him, he will be barred from holding or contesting an election ever again.
Back to Omo-Agege.
The Senator from Delta is currently the Deputy Senate President. He is a close ally of the President. He is the Chairman of the Constitution review committee, a committee with the responsibility to amend the Constitution.
In fact, Omo-Agege could be having his eyes on the Governorship position of his state.
Just so sad. Some could argue that unlike Omo-Agege, Trump was seen addressing the mob, and even posting a video calling the Nazi-looking mob "great people" and that he "loves them."
However, the fact that the same man on whose account the hallowed chambers of Nigeria's legislature was desecrated by thugs and its symbol of authority seized, still oversees critical matters of State leaves a bad taste in the mouth.