Benue State Governor, Samuel Ortom has slammed a N60bn suit on a former governor of the state, George Akume.
1st News reports that Akume is the current Minister of Special Duties and Inter-Governmental Affairs.
Ortom filed the multi-billion-naira suit at the Makurdi High Court on Friday, September 3, 2021. The suit was assigned No. MHC/268/2021.  Ortom is praying the court to award the sum of N50bn as general damages and another N10bn as exemplary and aggravated damages for alleged libel against Akume.
The development comes in the wake of some comments attributed to Akume during a press conference in Abuja. Specifically, the Minister had accused Benue Governor, Ortom of incompetence and ineptitude; disrespect for President Muhammadu Buhari and massive corruption.
Ortom, who revealed that the comments were allegedly defamatory, is also seeking a perpetual injunction restraining Akume (the defendant) by himself or through any agent; servants or privies from similar or further publication of any defamatory statement against him.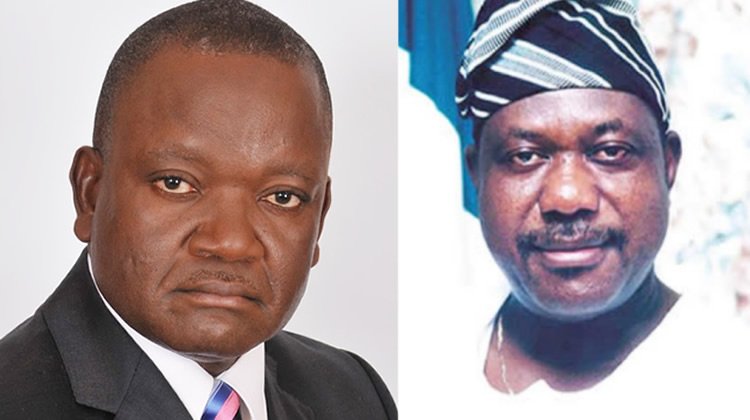 1st News reports that Ortom has been a fierce critic of the Buhari administration. The Benue governor has regularly railed against the FG over the insecurity crises in the North; the activities of herders and establishment of grazing routes; as well as an alleged Fulani agenda in Nigeria.
Akume was Governor of Benue State from 29 May 1999 to 29 May 2007. He was the first Governor of Benue State to have completed two terms in office. He was elected governor of Benue State on the platform of the Peoples Democratic Party (PDP) and was then elected to the Senate.
Akume was re-elected Senator for Benue North-West in the April 2011 elections; running on the platform of the Action Congress of Nigeria (ACN) He won another term in 2015 but lost to Senator Orke Jev of the PDP in 2019.
On July 23, 2019, President Buhari nominated Akume to serve as a minister