To whom it may concern, it has become a matter of urgency, safety and convenience to begin the motions to set up another Computer Village in the Lekki-Epe area of Lagos State.
You might think we have those small shops at Ikota and the guys running tech things in Victoria Island.
But I can comfortably tell you that if it is not Panadol, it can never be Panadol. So, on behalf of concerned residents, give us a Computer Village, Lekki-Epe Branch.
I believe that setting up this structure on this side of Lagos will remove the stress of having to maintain a "connect" at Ikeja. These connects are human beings too, just like we have in Ikota and VI but it seems presence on the mainland gives them sense. They somehow immediately know what the problem with your device is. They offer services and goods at lower prices. And they just want to earn their daily 2k.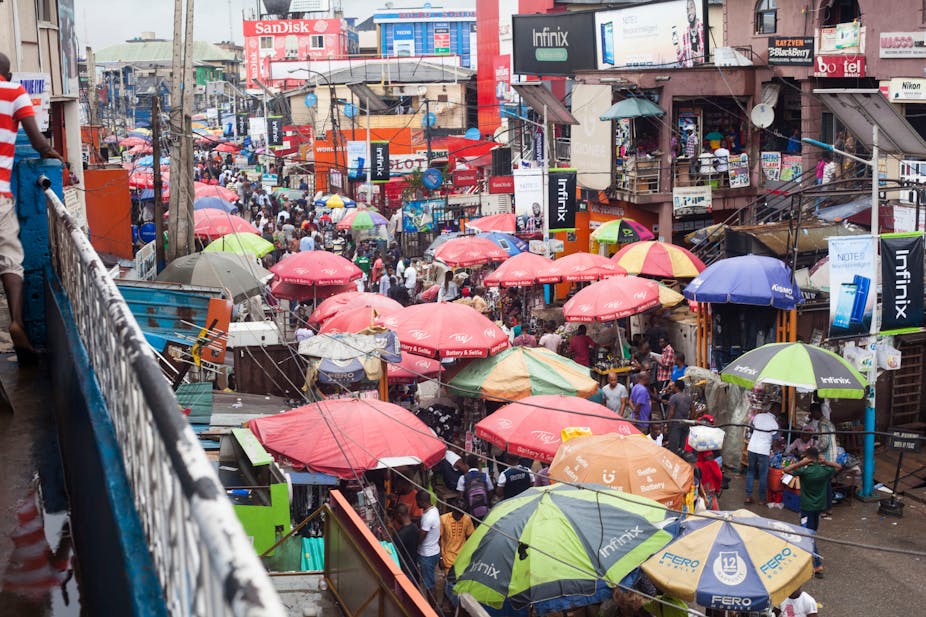 The few I've encountered, that is. Because I know there are shady characters on every street of Ikeja. Thank God that I have never met one. I don't know how Instablog9ja will capture me crying premium red blood tears on Medical Road.
About how the people at Computer Village, Ikeja seems to always have an answer to all your device problems. I believe it's because they're a hub. They've successfully built an ecosystem of technicians, with varying expertise and merchants with different grades of goods. They know they are the last bus stop, save for the actual manufacturers' service centre. You can't go to Computer Village, Ikeja and not find an answer to your problem. Unless you don't know where you're walking to.
This is why referrals are important if you ever need to deal with anybody there.
This type of know-how, assurance and delivery is what I want for us on this side of Lagos, abeg. I'm tired of travelling to Ikeja anytime I have a problem with my computer or phone. I just want to fix my stuff without making a full day's activity of it. Is that too much to ask? Ehn? You might think to yourself, why not give the people close to you? Then you have not been paying attention. These technicians around me think that I mint money, plus they never return your item on the day of service. They always need to either collect a part from Ikeja or send your device to Ikeja for repairs or something Ikeja.
Whatever you want to do with these guys on the Island, they plan to do with their counterparts at Ikeja. So why should I not cut to the chase and travel there myself?
All I'm saying is that there is a need to decentralise the power of phones, computers and other devices repairs, services and sales.
Let us have something that'll serve us living in these parts.
Are we not one Lagos?