The year 2018 has been great for several gospel singers across the country. They have attained new level of success both spiritually and financially.
Nigerian gospel musicians have begun to collaborate with international acts and reveal to the general public that music isn't all about money and fame, but there is a God that we need to know.
ALSO READ: Sabi Jams: Top 10 Songs of The Week
Here are the top 10 Nigerian songs that trended for majority of the year. Sit back, relax and prepare your spirit for this list.
ALSO READ: Sabi List 2018: 10 Most Talked About Male Celebrities
Tim Godfrey x Travis Greene- Nara
Nigerian singer and exquisite performer Tim Godfrey featured American gospel act Travis Greene on this mega hit single. The song was initially performed during Tim Godfrey's Fearless Concert which was held at House on the Rock church.
2. Prospa Ochimana x Osinachi– Ekwueme
Originally, Prospa released "Ekwueme" in 2017 but the single didn't receive heavy rotation until early 2018. It became an anthem in various worship centers and it would continue to represent a voice of a generation.
3. Mercy Chinwo– Excess Love
Mercy Chinwo's "Excess Love" is a song for all season and it has every reason to be a recipient of numerous Gospel Awards this year. The song discusses the love of God towards his creatures on earth, this song would definitely heal your spirit.
4. Frank Edwards x Nicole C. Mullen x Chee– Sweet Spirit of God
Frank Edward has honed his vocal range and elaborated on his capability of musical production. He produced and co-wrote this new hit single "Sweet Spirit of God" along with multiple award-winning American singer Nicole C. Mullen and talented songstress Chee.
5. Eben x Nathaniel Bassey– No One Like You
This is song "No one Like You" primarily discusses the grace and the love of God for we humans. A spirit-filled composition that would break a strong man to his knees and make him plead for the presence of God. This is a soul lifting single.
6. Dunsin Oyekan– I proclaim
Although Dunsin Oyekan performed this song originally, it was written by American singer-songwriter Parris Bowen. The single "I Proclaim" is primarily about faith declaration and believing in the words of the bible.
7. Tope Alabi x TY Bello– Logan Ti ode
Logan Ti Ode," is an awe-inspiring beautiful song by Tope Alabi, on Ty Bello's spontaneous worship series. Delivered in Yoruba language, "Logan Ti Ode" meaning "The Moment He (God) Steps In" – features Ty Bello and George.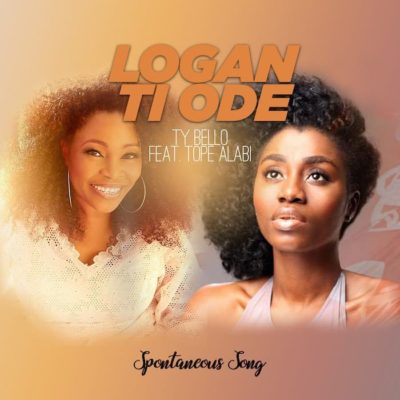 8. Mercy Chinwo x Preye Odede– Eze
Apparently Mercy Chinwo is one of the bestselling gospel singers in 2018. Her supernatural song "Eze" which described God's infinite mercy is one of the most played song religious centers this year.
9. Henri Soul- Faya Faya
Pardon me but Henri Soul is the Burna boy of the gospel music spectrum. His energetic performance and thought-provoking but spiritual songs cannot be ignored. The singer has a vibrant personality and from the title of the song 'Faya, Faya' you should know what to expect.
10. Bee Cee 'Moh- Wo Mi
Bee Cee Moh's music is primarily about praise, lifting up your hands and screaming out your lungs with a heart of thanksgiving. Bee Cee Moh's single 'Wo mi' which means 'look at me' is a gospel dance-hall jam that is quintessential in defining her career. We know this is the commencement of greater things in her career.