Edward Brown, one of the boys who allegedly beat Sylvester Oromoni to death in an attempt to make him join their fraternity, has been spotted in another video bullying his mate.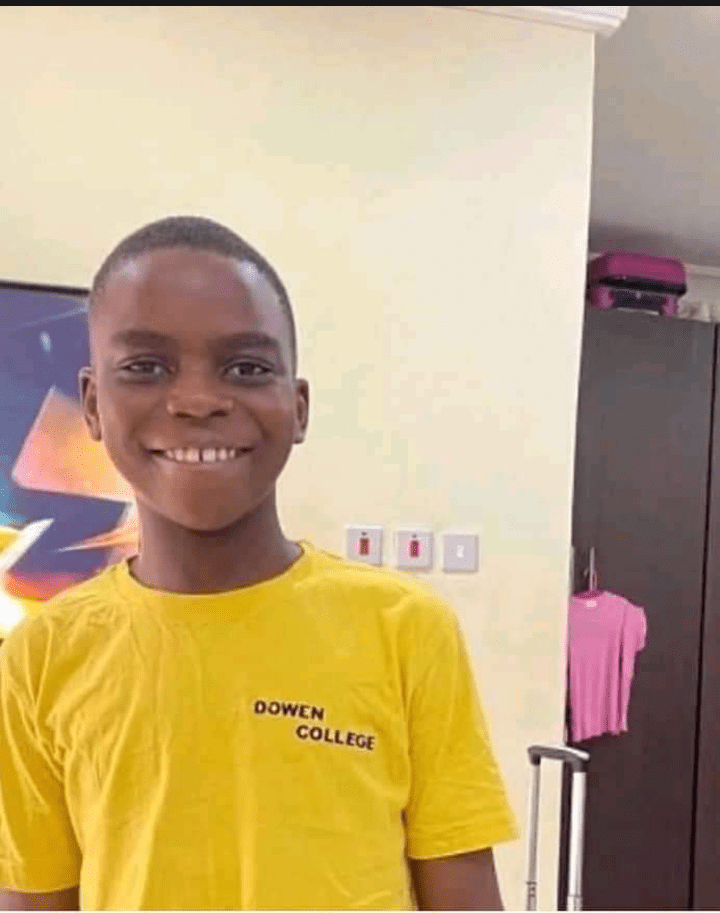 Sylvester Oromoni
Recall that amid the heat of events, it was reported that the boys who allegedly perpetrated this heinous crime against Sylvester Omoroni; which led to his death were flown out of the country by their parents.
As more developments continue to unfold in line with the saga; a video that tries to underscore the bullying nature of one of the boys has also surfaced on social media.
Also Read: Dowen College: Eye witness reveals what happened to late Sylvester Oromoni
In the video, the boy could be seen intimidating a fellow lad. He landed some punches on his chest and pushed him.
Voices could also be heard in the background appealing to him to calm down.
Watch the video below:
Meanwhile, the authorities of Dowen College have revealed on Sunday, December 5, that they are assisting relevant authorities to investigate the controversial death of Sylvester Oromoni Jnr, its student.
This disclosure came after widespread criticism after the demise of Oromoni.
The 12-year-old student was alleged to have been attacked by "some senior colleagues" for refusing to join a cult group.
His death has continued to provoke outrage on social media platforms; while the Lagos state government also shut down the school.