Temmie Ovwasa, popularly known as YBNL Princess has taken to the microblogging platform to enunciate on her sexuality; as well as her conviction she was born gay.
The young singer also opened up about her early life. She said she never knew other gay people until years later. Never has she been heartbroken by a man; stressing that stereotypes around female sexuality are dumb.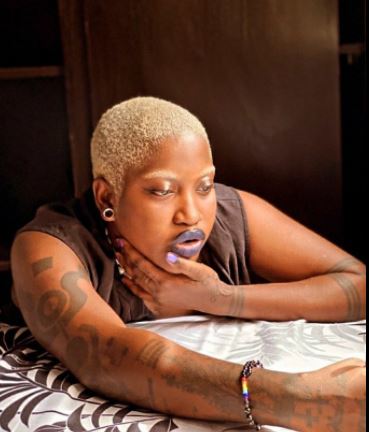 In her own words, she wrote; 'I have never had my heart broken by a man, i didn't attend an all-girls school.. I grew up in Ilorin and i dint know other gay people existed for years, I was raised in the church. Stereotypes are dumb, i am a lesbian because i was born this way and i choose to live my truth'
Temmie Ovwasa who's quite a talent came into limelight after she made debut with her hit singles, with 'Jabole', 'Afefe, 'Bamidele', and so many.