Being unpredictable is one trait that distinguishes former President Olusegun Obasanjo.
On Saturday, the Ebora of Owu through his famous pen spoke truth to the dead without fear or favor.
The former president in a letter of condolence to the governor of Ogun state, Dapo Abiodun; following the death of former Senator, Kashamu Buruji; did what most are never bold to do, which is to speak their mind about a dead person.
Obasanjo's letter is a classic example of oxymoron. He described Buruji's death as "sad" and even referred to him as a "significant citizen of Ogun". Further, he described his demise as an "irreparable loss".
However, the next paragraph was a complete shocker.
ALSO READ: How to end killings in Southern Kaduna –  Seye Olaniyonu
"The life and history of the departed have lessons for those of all us on this side of the veil. Kashamu in his lifetime used the maneuver of law and politics to escape from facing justice on alleged criminal offence in Nigeria and outside Nigeria. But no legal, political, cultural, social or even medical maneuver could stop the cold hand of death; when the Creator of all of us decides that the time is up."
Everything Obasanjo said in that letter is true.
Yes! Indeed, death is a sad occurrence. Kashamu was a significant citizen of Ogun state and very generous. He once "sprayed" over N1.2million on a popular Fuji musician, KWAM 1 at a show. Also, several of his colleagues have testified to his generosity.
At the same time, he was wanted in the United States for drug related offences. In fact, his case inspired the TV series –  Orange is the new Black. To his credit, Obasanjo had never hidden his opinion on Buruji.
"Drug barons … will buy candidates, parties and eventually buy power or be in power themselves, " Obasanjo stated in 2015.
Obasanjo's letter may sound harsh.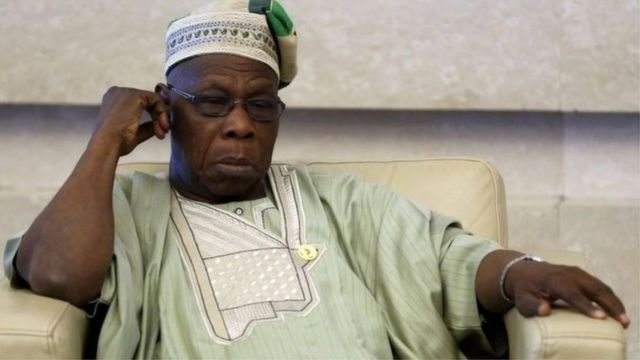 But the life of Buruji and his fight against extradition leaves very few things to admire about him. Here is a quote from him when he was fighting his extradition; implying that many would die before he surrenders.
"I will go and hire OPC, maybe like, 40. I will load them in my vehicle. Because the day we meet, one has to kill one," he had said, adding, "That is for sure! One has to kill one because I am not ready to go anywhere. Before that happens, maybe about three, four or five people will die."
Equally important, there was no love lost between the two – Obasanjo and Kashamu.
The feeling was indeed mutual. Unfortunately, Obasanjo will have the final say. In an interview, Buruji once had this to say about the former President. ""He used me to prosecute his battle against former Governor, Gbenga Daniel. When it was time to field candidates for the 2011 general elections; he brought his stooge, Gen. Adetunji Olurin, and asked me to roll the party structure behind his anointed candidate.
"In his usual holier-than-thou manner, he talked about not being able to work with me because of his principles, honour and integrity.
But the questions Nigerians should ask him are; where were his principles when he used to take me into the inner recesses of his abode? Where was his honour when he served me breakfast, lunch and dinner in his Hilltop mansion? Also, where was his integrity when he mounted the rostrum to sing my praises; praying for me as he did in May 2010 during a reception for the former Minister of Commerce and Industry; Senator Jubril Martins Kuye? I can go on and on," he had said.
Although Obasanjo's opinion could be tainted with his animosity towards Buruji, the truth remains. Kashamu the generous and Kashamu the alleged drug baron are not mutually exclusive. The question remains, what legacy is he leaving behind?
This is why the statement from Obasanjo is important. We can interrogate Kashamu's legacy, and every other person's. Death should not absolve any individual, including Obasanjo himself, of accounts of their legacy. In his own case, the inquisition of Obasanjo's legacy will touch on his ill-fated third term attempt; the impeachment of Rasheed Ladoja by hoodlums; Chris Uba's terrorizing of Chris Ngige, or maybe the alleged $16billion power sector scandal. It could also be about Odi or Zaki Bam; as well as the many other positive things he did during his time at the helms of affairs in Nigeria.
Glowing epithet inspired by hypocrisy should be banished. Fortunately, one of the most controversial persons in Nigeria has helped set a standard that it's okay to speak the truth about the dead. In the event of the demise of Obasanjo; foes, friends and neutrals should be able to speak freely about the man without the silly restraint of not speaking ill of the dead; even when he/she is an evil incarnate.
Thank you, Obasanjo.