Today is a day to examine the case of an evil doctor.
Nigeria is one country I have always believed people can easily get away with murder.
People can commit all forms of atrocities because our security system at best is inadequate and at worst; totally lacking in the art of modern facilities, which includes equipment and personnel.
We fall short of the United Nations recommendations ratio of 1 police to 400 persons. Our current ratio, according to an online publication, stands at, ('recent' stats, dating back to 2016, we don't even have current stats). 
"According to our analysis, in 2016 there was one police officer for every 572 Nigerians. This ratio fell in 2017 to one officer for every 621 Nigerians, and one officer for every 648 Nigerian in 2018."
So, we know we have a poor security system, which is why the crime rate is high. Boko Haram further depletes our Police force personnel. Many criminals get away because half the time, the police are left scratching their heads.
But once in a while, you hear our police shine through all the rot in the system. They trudge through the mire and dirt of corruption and find criminals whose activities have been under the radar for years. Then you want to cheer our Police boys, una do well.
The news about the arrest and later confessions of a Chief Medical Director in Kaiama, Kwara state, named Abass Adio Adeyemi is stunning to say the least. The medical doctor has so far confessed to killing a cab driver in Edo state, one Emmanuel Yobo Agbovinuere; whom he deceived into buying a car from him but killed and dumped his body at Otofure community on the Benin-Lagos expressway.
Thanks to police good work, Adeyemi was caught in Osun state and returned to Edo state to face justice.
Meanwhile, in Kwara state, an aggrieved husband had petitioned the newly appointed State Commissioner of Police, CP Paul Odama, about his missing wife, Nofisat Halidu. This prompted the new CP to order "a high-powered investigation."
The high-powered investigation unearthed two decomposing bodies of Nofisat Halidu and Ifeoluwa; said to be the girlfriend of the doctor. Both women had been missing since last year.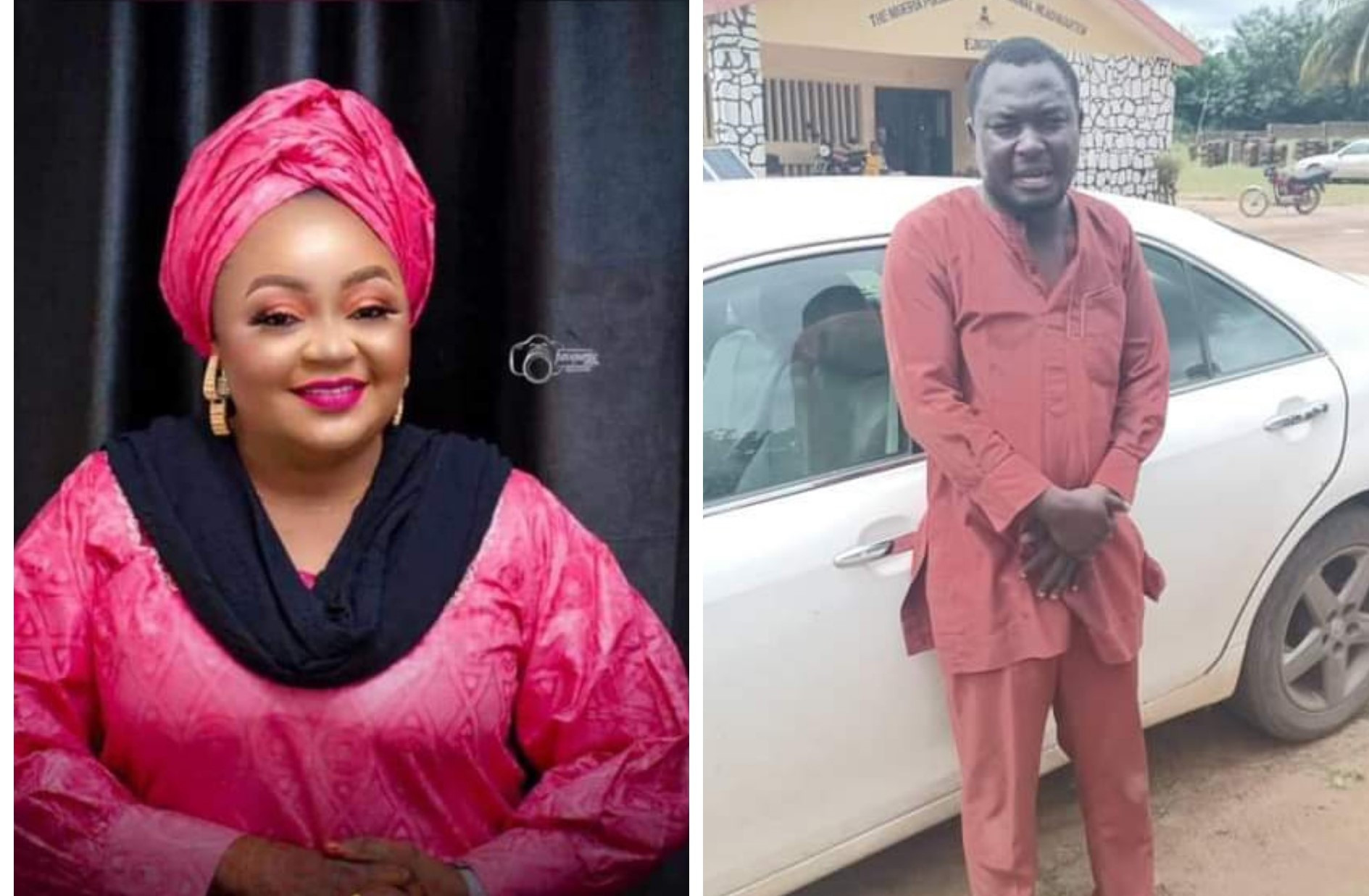 Abass Adio Adeyemi is not a doctor. He is a monster!
He took advantage of the people who came to him for help and murdered them.
Investigations haven't revealed why he murdered both Ifeoluwa and Nofisat but could be they found him out! They discovered he was a ruthless man, unfit to practice as a doctor!
Nobody imagines a doctor would ever get involved in murdering people for their car, their money…whatever motive he had for murder.
Maybe they even discovered several nuts missing in his head and wondered why he should be given the task of preserving lives as Chief Medical Director of a Government Hospital. They suspected foul play and they paid with their lives.
Did Emmanuel Yobo, who was reported to have been the driver who took the doctor around anytime he visited Edo state, ever imagine the so called "good" doctor would murder him?
When people talk to doctors, they open up; they reveal secrets they normally wouldn't divulge because you implicitly trust the doctor, like the Catholic confessor.
I have no idea what relationship Adeyemi had with Nofisat. But doctors are people a lot of us open up to. Did she tell him things about herself, her family, that made the doctor think killing her would be easy and he could get away with it?
What of Ifeoluwa, the supposed girlfriend? Did she walk in on him dissecting some of his patients to harvest their parts?
Is this monster a ritualist?
I can't imagine what his past patients must be going through now. This man has done damage to his profession, his name and his position. To be the chief medical director of a hospital is no beans. Even if it's a small hospital.
Let's hope Adeyemi confesses to the reason he killed these people. There may be more bodies. The good news is several who could have been killed by this monster have been saved!
Here's hoping the police continue with the good job they've done so far and expose others, accomplices, maybe, who knows?