Dear  fellow Ajah or Sangotedo dwellers,
I want to say you have my sympathy. But as we are inside the same hot pot of soup, would that make sense?
At least I'm not blind or ignorant to the fact that this traffic problem affects all of us – WFH and onsite 9-5 alike. When I think of the whole situation, all I want to shout is "Goduabeg ooo!" As for the second part of that exclamation, that's the real problem. "Who go epp o?" Who? That's the question, isn't it?
Whenever I think of how bad the traffic situation is on our little strip of Lagos, I have so many questions. I want to ask why. Why do we have to suffer that level of injustice? Why won't the people in authority fix the road once and for all? And why do we have to complain about the same thing every season? Why do we choose to pretend like it's not a problem once we get a day's worth of respite? Why?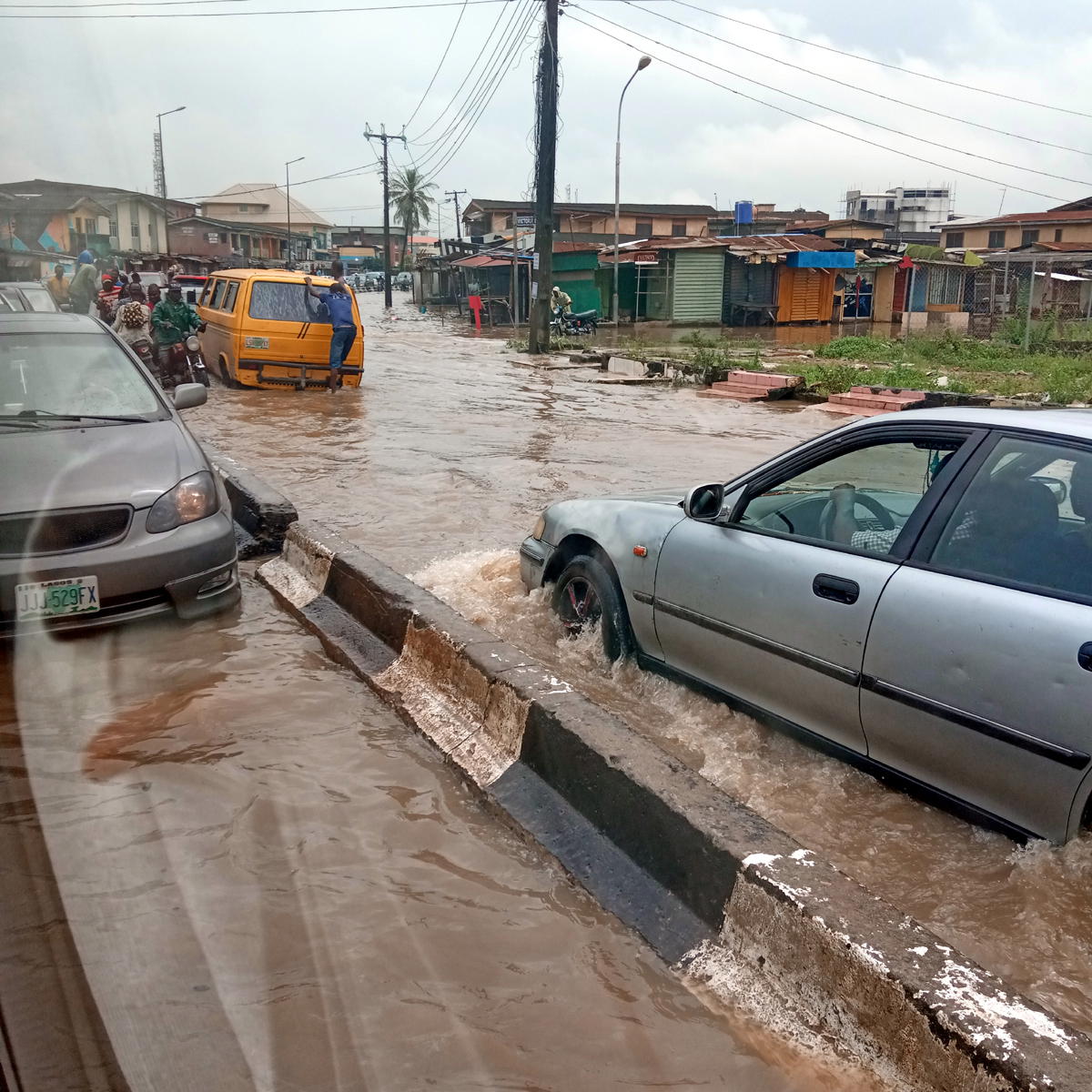 The last time this part of Lekki-Epe felt some love was when Ambode was going to visit his beloved Epe. And that was ages ago. In those days, he would make sure they filled the potholes and graded parts of them before his arrival. It was a temporary fix, but we loved it. Because it meant we too were going to enjoy free roads and zero traffic; at least until erosion or wear and tear did its thing. I know. This feel like begging for the crumbs off a rich man's table, right? But it's reality.
Do you know what's even more stunning?
Lekki-Epe Expressway is under some kind of management by the LCC (Lekki Concession Company). Whether the arrangement ended once the toll gates closed down or it doesn't extend to the Ajah area and downwards, I can't say. But these roads are the responsibility of the persons in power. And they have chosen to do almost nothing about it. Almost because they recently poured rocks and rubbles on the worst spots of the road.
But that was it. Repeating the same action and expecting a different reward. Albert Einstein is rolling in his grave.
What about the so-called master plan? I hear it's in effect and anybody that comes against it will fall under the sledgehammer of Baba Eko. I can see it clearly. This masterplan. I can see it. It could be that some parts of Lagos are more master-plan inclusive than ours. I just hope that they have a drainage system, one that works.
My co-Ajah and Sangotedo dwellers, I digress. I hope we exit this nightmare soon enough. Because I am tired of sitting on the road for hours just to get from Sangotedo to Ilaje.
But for now, sit tight and vote right.
You know what I mean.