Amid the social media drama initiated lately by actress, Tonto Dikeh, an over-zealous fan took to the comment section to make an unpalatable comparison between her son and Rosy Meurer's son.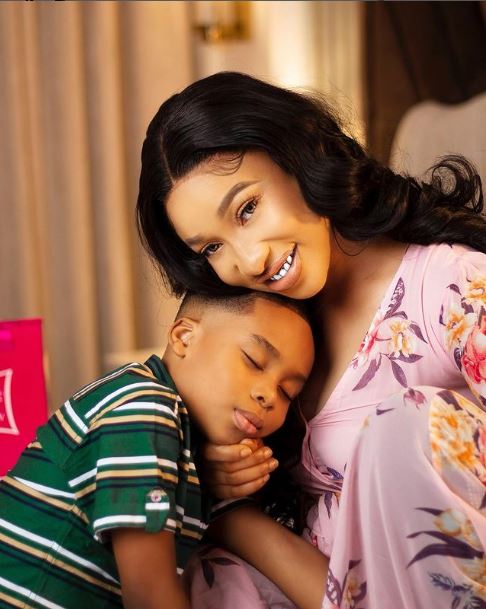 The IG user identified as @Tessastingy claimed that King Andre(Tonto Dikeh's son) has a striking facial resemblance with her which makes him more handsome than Rosy Meurer's son.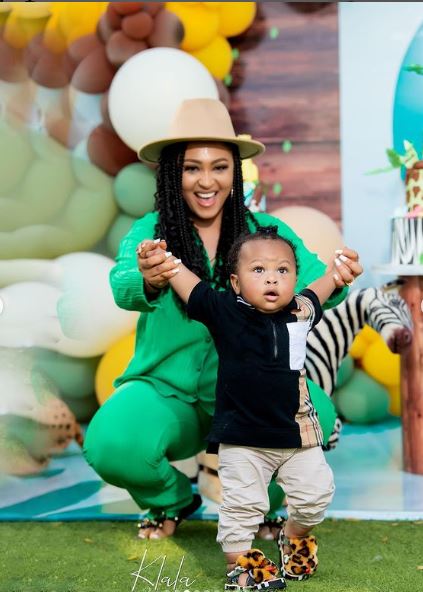 Reacting to the statement, Tonto expressed resentment while advocating for kids to be left out of the whole drama.
The fan wrote: "Ur son really took ur face which made him extremely handsome unlike…."
Tonto replied: "Nahhhh you see I can be an ass but I fucked with kids once my life got messed up, this an advise No matter how much you love me, please leave them kids of it… Thanks for your love I don't take it for granted."
She also made a post on Instagram to address this where she stated:
"Please As ADULTS YOU CANT ATTACK/SHAME OR DEGRADE A CHILD, in fact I can do saraka for una to insult adults but you see kids!!!
Leave them, e get why!!
I IGNORANTLY MADE A BAD COMMENT,ONCE UPON A TIME ABOUT A KID, trust me I paid Darely!!!.
My nation isn't about bringing kids down, I send 3,800 THOUSAND of them back to school each year through my foundation @officalthetontodikehfoundation They are innocent..
I love vawulence but not this type
Am too spiritual for this..
But you can Fuck their/Us adults up."
See the post below: