Samuel Adebayo, son of the trending prophetess, Evangelist Funmilayo Adebayo, has defended his mother's hell-fire threatening sermons.
Furthermore, he has revealed that it was not compulsory to heed his mother's preaching; even as he warned about the repercussions of not taking them seriously.
1st News reports that the prophetess has dominated the trends segment in recent days after a video of her twerking in church went viral. The video, which made the rounds on social media, cast the evangelist – who is famous for reeling out a controversial list of acts which she insists would lead to eternal damnation in hell-fire for those found wanting – in a light that was diametrically opposed to her public preaching.
Among other things, the prophetess is kn0wn to have condemned men cutting their hair clean-shaven; vehemently opposed secular music and dances; wearing of lip-stick; while also infamously stating that those who have prominent foreheads are destined for hell.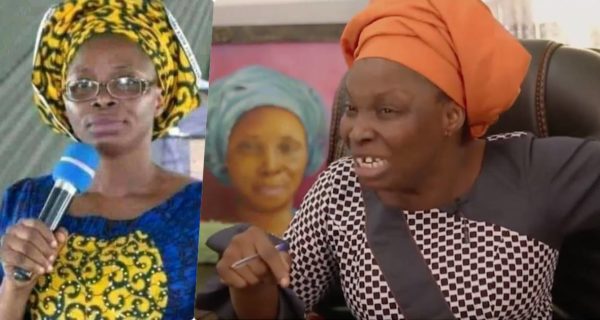 However, her son has come out to defend the fire and brimstone-preaching prophetess.
In an interview with the PUNCH, Samuel stated that his mother never forced anyone to accept what she preaches; adding that the majority of the texts attributed to his mother in the memes about hellfire were fabricated and not true.
"Social media has always been a platform where anything can be posted at any point in time. But everything that has been posted about her saying she said this and that are all lies. Nothing is true about the memes.
''They are just fabricating the memes, everybody with their contents; writing all sorts of things and tagging her pictures. We are used to it. The best thing is to ignore them," he said.
"Even though she said everything about hell; there is nowhere she said by fire, by force, that people must agree and accept what she is saying. I don't think she has ever made that kind of statement before. Everybody is entitled to believe what they want to believe. I don't know why people are taking it personally.
''There is the freedom to believe whatever one wants to believe and neglect whatever one wants to neglect but there is always the freedom of expression. Even Christ didn't say that people must accept Him by fire by force as the son of God,'' he declared.