Former Big Brother Naija housemate, Hazel Onu better known as Whitemoney, has won the award for the most influential youth of the year. During an appreciation visit, the organizers of the Cool Wealth Award 5.0 awarded the Big Brother Naija star with a plaque.
Because Whitemoney was unable to attend the award event a few months ago, a team recently got to met with the reality star and gave him with a certificate as well as the plaque.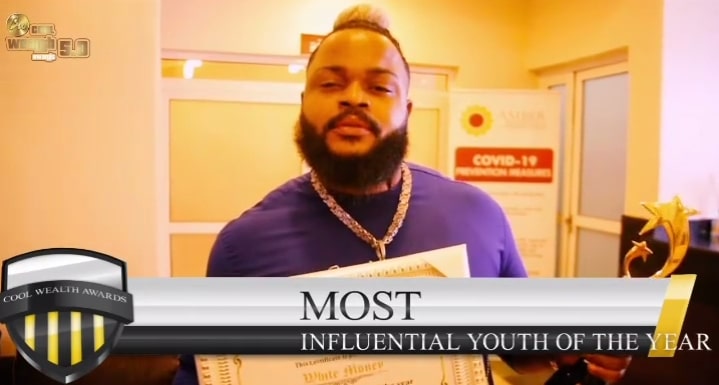 They wrote:
"Recently some of the team members from Coolwealth awards met with BBN season 6 winner @whitemoney__ who was unavoidably absent during Coolwealth award 5.0; which held few months ago, to present him the award as the Most influential youth of the year 2022; and it was indeed an exciting moment for us all. Congrats once again to a man with a good heart @whitemoney__ Otamiemie"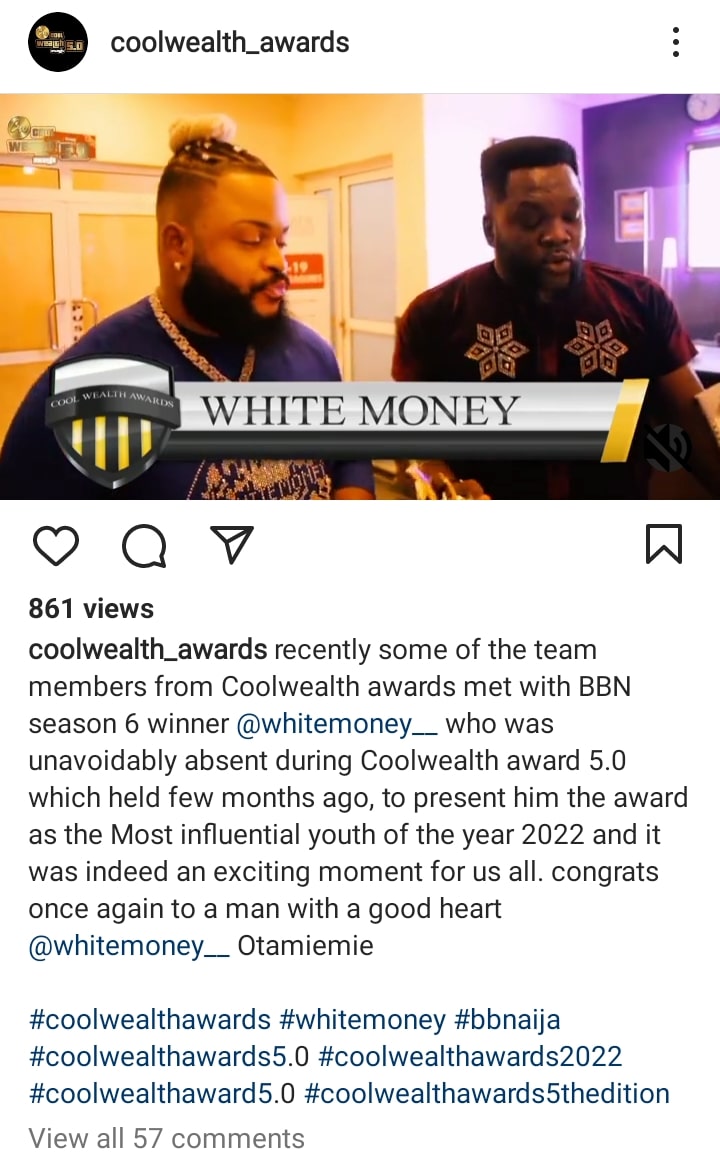 In the time being, Dave Chappelle and Chris Rock commiserated about their recent public attacks; and in typical fashion, certainly brought a little levity to the situation. Chappelle performed a secret show at the Comedy Store in Los Angeles on Thursday night; and also immediately talked about the scary incident two nights prior. According to The Hollywood Reporter, the comic received "a hero's welcome" from the star-studded crowd; that included Kim Kardashian as well as Sean "Diddy" Combs when he hit the stage. Rock decide to join Chappelle 10 minutes into the set.
"At least you got smacked by someone of repute!" Chappelle joked to Rock. "I got smacked by a homeless guy with leaves in his hair."
Rock, who was hit in the face by Will Smith during the Oscars, quipped: "I got smacked by the softest n***** that ever rapped."
Chappelle was attacked on the last night of his historic run at the Hollywood Bowl. After the show, he apparently convinced the LAPD to let him speak to his assailant.