"Where would you normally see another vulva?"
Photographer Laura Dodsworth asks me. "Mainly only in porn," she answers. "Especially if you're looking online. But there's a world of difference between how you see vulvas in porn – and how you see them in real life. It's so important for women to know what vulvas look like.
It can help with body image anxiety. We really need to talk about them because many women haven't looked at their own. They don't know what's down there."
I first met Laura, a photographer from Surrey, in 2015 following her exploration of 100 women's relationships with their breasts.
The campaign reached its crowd-funding target of £10,900 in a day. It featured powerful, untouched images and stories of anonymous participants aged 19 to 101.
In 2017, she focused her lens on penises to examine the concept of masculinity.
Now, her latest work puts vulvas and vaginas in the spotlight thanks to her new book Womanhood: The Bare Reality and forthcoming Channel 4 documentary: 100 Vaginas.
And when 100 women share intimate photos and deeply personal experiences relating to their vaginas, the result is a tender yet taboo-exploding message of women reclaiming their womanhood. At least, that's what Laura set out to achieve.
ALSO READ: Vulvar health: Mind your nether regions
"I never thought I'd do this," she says. "In my mind, I'd already covered women's stories through breasts. I also didn't want to do it because I hadn't faced myself in that way.
I think a part of me was shying away from that intimacy because I would have to address my own related experiences.
You can't go into a project where you interview women about their vulva, and not think about your own.
Poor vulva knowledge making women seek surgery
And although I've had pleasure, I've also experienced bad sex, traumatic birth and deep shame.
In short: I'd have to confront the big stuff."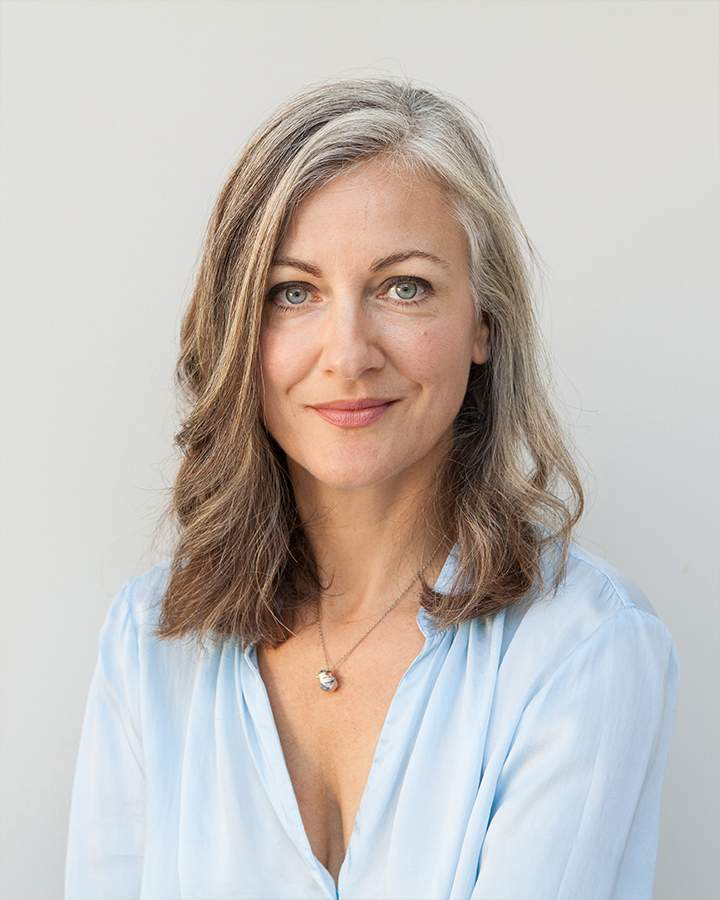 So what changed her mind?
"Three things, actually," she says. "I read a report about how 200 million girls and women around the world have suffered female genital mutilation (FGM) which angered and sickened me.
Shortly after, I came across a PDF health leaflet that disrespectfully referred to the vagina as 'a front hole'. The correct language and understanding of female genitalia is so important to me: the vulva is the whole external package, the vagina is a muscular tube which leads from the cervix (neck of the womb) down to the vulva."
Later, a BBC report about girls as young as nine seeking labiaplasty – surgery that involves the lips of the vagina being shortened or reshaped – because they were distressed by its appearance, had Laura reaching for her camera again. "The idea that girls and young women think their vagina is ugly and want to change how it looks is just wrong, and sad."
Consultant gynecologist Dr Pandelis Athanasias says "there's no such thing as a normal vagina – they naturally vary in size, shape or colour."
There's also a misconception that the labia is supposed to be a certain length. "Studies have found that the labia majora (outer lips) length varies from approximately 6 to 12cm. Labia minora (inner lips) length varies from 2 to more than 10cm," he explains.
"Labia can be thin or thick, darker or lighter and sometimes longer on one side. The key is not concentrating on the size or shape. But whether it affects your physical or emotional wellbeing. And if it's impacting your daily life, that's when a gynecologist consultation is recommended."
ALSO READ: When, why is pain pleasurable?
Labiaplasty on the rise
Despite the expert assurance, Dr Athanasias believes labiaplasty is "on the rise."
Dr Naomi Crouch, chair of the British Society for Paediatric and Adolescent Gynaecology, has also noticed a "marked increase in girls and young women seeking labiaplasty" over the last few years."
She believes a cultural change amongst adolescents and young women, who now choose to remove or style the pubic hair, coupled with a lack of understanding about vulval anatomy, is fuelling the rise. "The vulva takes many years to develop," she says.
"The labia minora are usually first, and sometimes more prominent during the early stages. But it can be hard to find accurate information about this."
Which is where Laura's project comes in. "I thought perhaps the rise in labiaplasty wouldn't be happening if people understood more about what other women looked like," she says. "Some people will be shocked by my images. But I think they form an educational purpose." Read more