Nigerian superstar artist Ayodeji Ibrahim Balogun popularly known as Wizkid has revealed his expectations when his moment of engagement comes upon him.
In a post shared via his Snapchat page on Tuesday, July 6, 2021; Wizkid said his future fiancee would buy the engagement ring and propose to him on her two knees.
"Big shoutout to da one ima spend the rest of my life with; whoever you fucking are! You go try with this mad man. BTW my girl gotta buy me a ring and propose to me on both knees," he wrote.
Equally important, his history with women, especially among the biggest music stars from this part of the world, put claim to his belief as the ladies' favourite.
However, Wizkid already has been linked to several women including his three baby mamas; Sola Ogudu, Binta Diallo and most recently, his manager Jada Pollock.
One of Africa's biggest artists, Wizkid is the most decorated Nigerian artist ever; (the most decorated African artiste internationally), and one of the most revolutionary Afro-pop artists of the modern era. He began recording music at the age of 11 and managed to release a collaborative album with the Glorious Five; a group he and a couple of his church friends formed.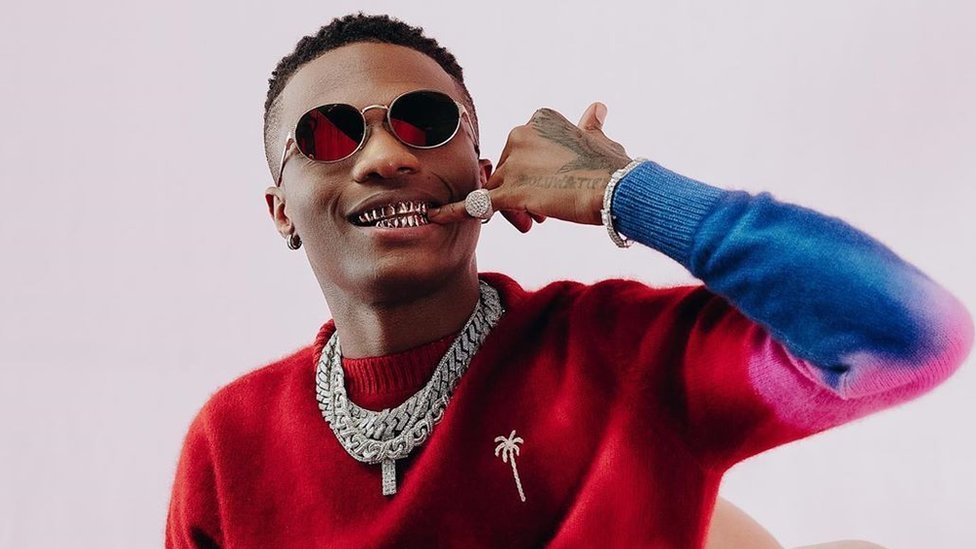 Thereafter, Wizkid signed a record deal with Empire Mates Entertainment (E.M.E) in 2009; a move which propelled his rise to super-stardom.
He rose to prominence after releasing "Holla at Your Boy"; the lead single from his debut studio album, Superstar.
Also, a host of stellar hits including "Tease Me/Bad Guys", "Don't Dull", "Love My Baby", "Pakurumo"; as well as "Oluwa Lo Ni" were released as singles from the Superstar album. Subsequently, Ayo, his self-titled second studio album, was released in September 2014. It was supported by six singles: "Jaiye Jaiye", "On Top Your Matter", "One Question", "Joy", "Bombay", and "Show You the Money".
Wizkid left E.M.E after his contract expired.
In 2016, Wizkid achieved international recognition following his collaboration with Drake on the global hit "One Dance"; which reached number one in 15 countries, including the United States, the United Kingdom, Canada and Australia. He signed a multi-album deal with RCA Records in March 2017. His third studio album, Sounds from the Other Side, was released in July 2017. It serves as his major label debut and was primarily a Caribbean-influenced record.