The ancient city of Kano will witness a splendor and glamorous display of aristocracy as it plays host to the wedding fathia of Yusuf Buhari, son of President Muhammadu Buhari.
The wedding fathia holds today, Friday, August 20 in Bichi, Kano, from 1:30pm.
1st News reports that the city of Kano will not only host what will potentially go down as one of the gaudy wedding fathias in recent times; it will also welcome the crème of Nigeria's political class and a host of big name dignitaries.
Yusuf Buhari will be joined with his fiancée, Zahra Bayero at the wedding ceremony today.
Zahra is the daughter of the Emir of Bichi, Alhaji Nasir Ado Bayero; who will equally be decorated with his staff of office by Kano State Governor, Abdullahi Ganduje on Saturday. Nasiru Ado Bayero is the 2nd emir of Bichi. He ascended the throne from his brother Aminu Ado Bayero who was named as the 15th Fulani Emir of Kano; following the deposition of his nephew Muhammad Sanusi II by Governor Ganduje.
1st News reports that, in addition to the President, who is expected to be physically present at the wedding; the event will also witness the attendance of a number of current and former Governors; current and past Ministers, ambassadors and other cabinet members; as well as a substantial sprinkling of some of the heavyweight magnates in the Nigerian corporate scene and other dignitaries.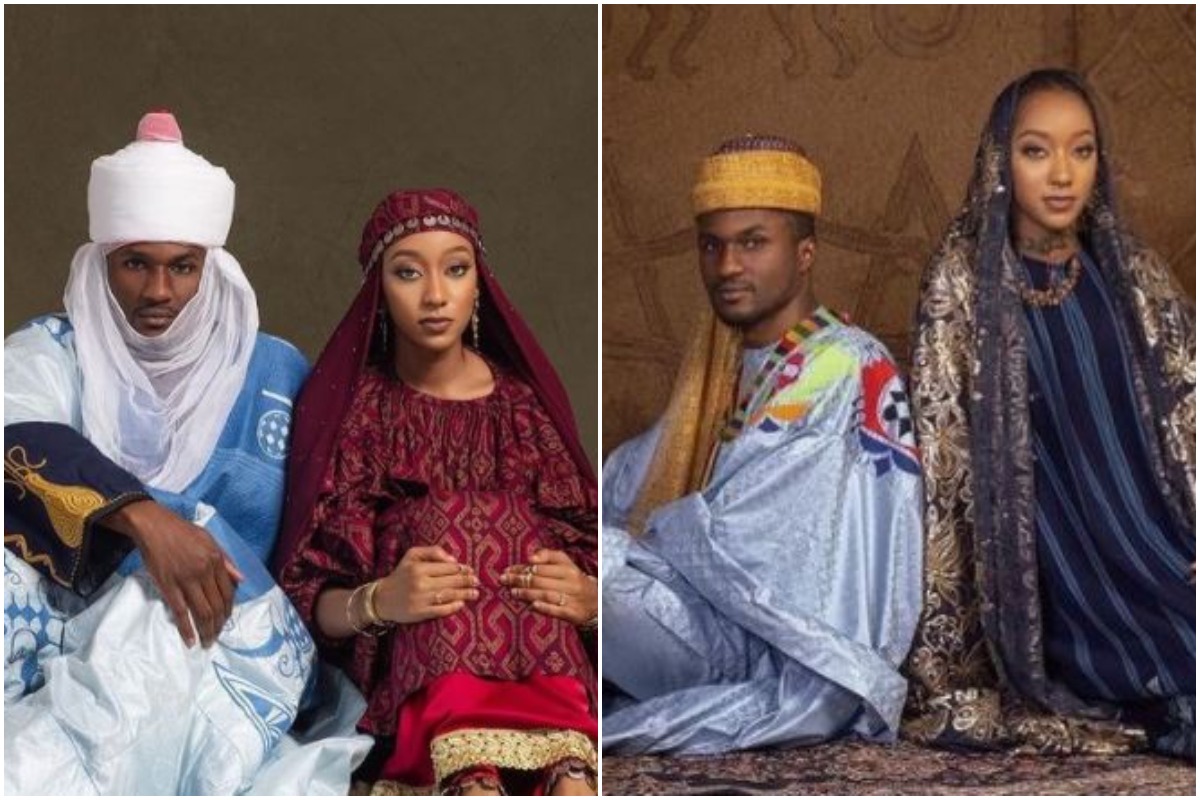 The wedding fathia which will see Yusuf Buhari formally leave bachelorhood had been planned by a 145-man committee.
Meanwhile, the Presidency has also constituted a presidential delegation ahead of President Muhammadu Buhari's visit to Kano for the wedding.
This was disclosed in a statement by Malam Garba Shehu; the President's Senior Special Assistant on Media and Publicity, on Thursday in Abuja. Shehu said President Buhari had already dispatched a high level delegation to be led by his Chief of Staff, Prof. Ibrahim Gambari.
Further, the Presidential aide revealed that the delegation included the Ministers of Defence, retired Maj. Gen. Bashir Magashi; Agriculture, Alhaji Sabo Nanono; Aviation, Sen. Hadi Sirika and Water Resources, Suleiman Hussein Adamu; as well as the Senior Special Assistant to the President (Media and Publicity), Garba Shehu.
He said members of the delegation would stay back after the wedding to represent the President at the coronation of the Emir at Bichi the following day, Saturday.